So, let me introduce myself.  I'm Kay, the face and talent behind Make-Up by Kay Louise.  As a late starter into the wedding scene, I fell into it by accident after finishing college. Honestly, I always thought that I'd end up working in theatre or in film creating gory sfx work or making characters come to life on screen or stage but instead, I've found myself on the reverse side, within the beauty makeup industry helping people look at feel fabulous on some of the most important days of their lives.
I have always been artistic and have always loved makeup. I remember playing with my first strawberry lip and cheek stain and being sat at my dressing table applying my lotions and potions given to me by my mum when I was 7 or 8 years old.
For over 5 years I worked in a well-known high street beauty retail establishment.  It was whilst I was there that I realised again, just how much I loved everything about skincare and makeup.
Being a creative person, I always loved painting, arts and crafts so makeup artistry came naturally to me.
I would often get friends ask me to do their makeup for nights out and love it.  So when I was asked to assist an international Make-Up artist at the NEC clothes show, it was an opportunity I couldn't turn down. To this day, I absolutely loved the 4 days I spent painting faces at the show and it was the turning point in my career, and this is where Make-Up by Kay Louise was born.
In 2013, I was ready to make it official.  I took the plunge, left my day jobs and started my own business and I have never looked back! Due to high demand, Bridal Makeup has become my focal point and I've had the absolute of honour of assisting hundreds of Brides and their Bridal parties over the last 7 years.
2019 was a big year.   I was lucky enough to have my work featured in two wedding blogs, I made front cover of Cotswold Bride magazine for 2019/20 and I also made it to the West Midlands Regional Finals of TWIA Awards 2020.
A huge achievement for me and most definitely a high point in my career.  I absolutely adore my work, I can't wait to see what this year holds, and I very much look forward to meeting every new Bride and client over the next 12 months.
 I am so thrilled to be awarded the prestigious Silver Certificate of excellence 2019 from the BrideBook Bridal Planning App based on my feedback and client reviews – Thank you all for the lovely comments you have posted they mean so much to me.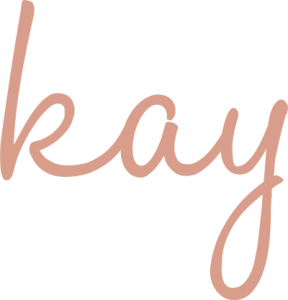 Skincare is essential and I carefully select products to add to my kit only after trialing and testing them thoroughly on myself.  I am an independent consultant for Neal's Yard Remedies Organic and on all my clients use their award-winning products to treat and prepare the skin.  All are paraben free, organic and are suitable for use on all skin types. You can see more about there fabulous products HERE on my webshop