Professional Make Up Artist
Bridal Party Makeup
Special Occasion Makeup
Kay Louise Make-Up Artist Worcestershire
Beautiful Bridal & Special Occasion Makeup in Worcestershire, Herefordshire, Gloucestershire and The West Midlands
Wedding
&

Occasion Makeup
Your wedding day is special and you deserve to look and feel incredible from head to toe.  Helping brides-to-be discover their inner and outer beauty, is what I adore.  I believe that wedding make-up should be a reflection of you, just the best possible version.
It is an experience that will stay with you…
…not just for the day, but for a lifetime.  I will work with you closely to find and create the best version of 'you' there is.  Using only the best tried and tested cruelty free brands,  you will feel confidence you've never felt before.
Together we will create  a vision of perfection by using just enough to make the very best of your features – there will be no caking or plastering of makeup with me!  Want to know more?  Get in touch
"

I Only Use Brands That Are Cruelty Free

"

All the companies I use are ethical, natural and mostly vegan-friendly.
Tanya Flannagan Photography
Are you looking for a Bridal Makeup Artist in Worcestershire or beyond? Look no further – Kay is an award-winning and experienced Make-up artist who has been offering beautiful wedding makeup for over 10 years.
Sammy Southall Photography
Got special occasion like a birthday or anniversary coming up? Maybe you just fancy a night out. Having your make up applied professionally makes any event an extra special one and takes away all the stress of getting ready.
You are welcome to visit my home studio or I can meet you at your home or venue.
My brides say " Exceptional service, Highly recommend, Extremely talented" "The best make up artist I could have wished for on my wedding day"
Kay Louise Makeup Artist Worcestershire offers stunning makeup services throughout Worcestershire, Herefordshire, Gloucestershire and The West Midlands.  Her love for  beauty is deep routed and the attraction to makeup artistry came naturally.  She specialises in bridal and occasion makeup but she is also available for editorial and photographic makeup.
Kay says….
"I stay up to date with all the latest trends so that I am able to create the perfect look for you.  I'm passionate about making my clients look fabulous and feel fantastic, whatever the occasion"  
Kind Words I Have Received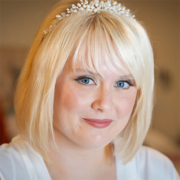 So so amazing! Couldn't recommend kay enough! I was so nervous looking into wedding makeup and I'm definitely not a girly girl but nothing was too much trouble and kay understood the look I was wanting yet still making me feel totally myself. I loved the fact kay checked at every stage I was happy with the look she was building whilst explaining everything going into it. Nothing was too much trouble. Packages are tailored to you and your size party of people and everyone was welcome and felt like they had a look created just for them! Everyone felt so special come my wedding day. Kay did more than just makeup she was on hand for anything needed not only on your wedding day but before only an email away. Felt like I had known kay for forever so easy and comfortable to be around I almost forgot she was technically a supplier for the day and easily fit in around hairdressers and venue needs to the day. I honestly can't recommend enough as kay is not only so talented at her job but such an amazing person to be around and I'm so glad she was part of my wedding morning! 💗 thank you so so much 🥰🥰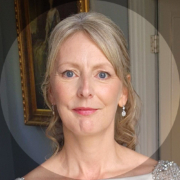 Kay is one amazing person. Her passion and professionalism, combined with a natural artistic talent for beauty means the results are simply stunning. The time and care she devotes to her clients is second to none. She makes you feel like the only bride in the world! I cannot recommend her highly enough. She did my wedding makeup, using gorgeous products that are 'cruelty-free' and I could not have been happier. I was extremely nervous as an older bride and wanted to ensure the look was natural but gave a sign of good courage. Starting with a gorgeous skin prep that left me totally relaxed (is that even possible on your wedding day!) she went on to create a flawless base, enhance my eyes and chose just the right shade of lipstick. I have never looked more beautiful in my life, and at 50 years old that's saying something! If you are looking for a makeup artist, you will not find better!
Kay was fantastic! And invaluable. She went above and beyond her job role – helping me into my wedding dress half naked 😅 but she did it happily. Everyone's makeup looked incredible on the day. We had so many compliments. ❤ Kay was so professional throughout and made everyone feel at ease and just beautiful. Thank you so much, Kay. I'll have to find an event so I can have you as my make-up artist for it. 🤣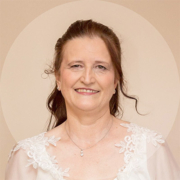 Kay did my make-up on my wedding day in June last year. I was nervous about booking a make-up artist because I don't wear much make-up and being a mature bride I didn't want to look too made over! I was also anxious about being so close to someone because of covid. Kay put me at ease straight away and reassured me about both concerns. On the day I felt in safe hands. Kay is very professional and genuinely cares about her clients. She is very down to earth, easy to talk to and just a lovely person. I went for the silver package so my two daughters could have their make-up done too. So many guests told me how beautiful my daughters and myself looked on the day. It was a very hot day and my bouquet wilted quite quickly. Thankfully my make-up stayed looking good all day. I felt confident and I think it shows in the photos. Kay delivered on her promise, to give me a natural look but a better version of myself. Thank you, Kay, 🙂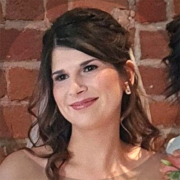 Worcester Just to say a massive thank you to Kay for all the care and attention that she gave my daughter and I in preparation for her winter wedding day. It was such a lovely, relaxed morning getting ready and this was enhanced by Kay's warmth and friendliness and professionalism.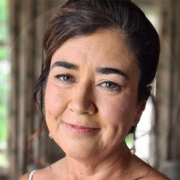 I choose Kay Louise to do my wedding makeup and I would recommend her to other brides. She was professional and supportive in her approach, always communicating promptly. There was significant uncertainty surrounding the preparation phase for our big day but Kay Louise was always positive and I was confident she would do everything she could to be there on the day. When we met online and in-person for the trial she listened and worked with me to ensure she created the natural look I wanted. On the day the atmosphere was relaxed, no rushing about, just a pleasant lead up to the ceremony so that I could enjoy the experience.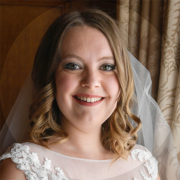 Kay was incredible, she was friendly, knowledgeable and professional with such a warm personality. She was able to give really useful hints and tips and really put me at ease during my virtual meeting, which continued on for my trial and wedding day. As someone who doesn't wear a lot of makeup, I was concerned about being judged when getting a makeup artist, Kay was so lovely – professional, honest and authentic. Anyone thinking to book Kay, 100% do it and you will not be disappointed. She made my wedding day and went above and beyond to make me feel special, relaxed and her work made me look so beautiful (according to me and my guests!) I can't wait for my next event so I can book her again!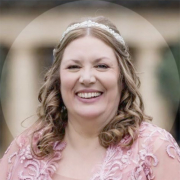 I recently used Kay for my wedding makeup and she was excellent. I don't wear much make-up but knew that I needed to for my wedding, so I was nervous about getting it right and making sure that I looked like myself. I needn't have worried though as Kay was brilliant and put me at ease and listened to what I wanted. Throughout all of my contact with Kay, she was professional and knowledgeable about what would be best for me. She took the time to make plenty of contact with me, make suggestions and talk through what was needed. She was so calm and relaxed on the day and even helped get me into my dress and made sure it looked perfect! I would definitely recommend Kay particularly if you want a natural look using organic, ethical products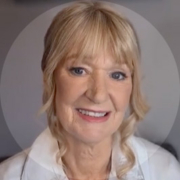 Kay was fantastic on my wedding day 12.03.2022 and what a beautiful person she is. My make-up was just perfect, had so many lovely compliments. Kay was so very professional and talented and knew just what to do to compliment my skin and features. Kay stayed with us right up until the actual ceremony and even provided a little gift of lipstick, tissues and sweet for the day. Such a calming lady was very reassuring when I got a bit panicky. Ladies don't hesitate to book Kay you won't be disappointed

I booked Kay for my wedding makeup after my initial plans fell through, however, I can honestly say that I was happier with Kay than I would have been with the other lady! Not only did she save my bacon at very short notice, but from the very first contact through to the trial and to the day itself, I always felt that I was in knowledgeable and professional hands. I loved that she put emphasis on skincare and making sure to go for a look that still felt like me, by discussing what I normally wear and working up to a final look that I was happy with. I also booked makeup for my maid of honour and Kay was equally as skilful with her.
With all of this, amazing products and such a friendly person, I am amazed at the extremely reasonable pricing too! Highly highly recommended!!

Kay – you are a star!
Kay did the makeup for myself and my bridal party for my wedding in November.
I knew I could trust Kay as she had done my make up before for a couple of fitness shoots – and I couldn't wait for her to work her magic for my big day!
After having a makeup trial at Kay's home I felt totally satisfied about what to expect and was so happy with how thorough she was and most importantly going with what I felt comfortable with.
On the day she was fantastic! She arrived early doors and put us all at ease! She was a total natural and she made me feel so beautiful
We were so delighted and I would highly recommend Kay to everyone.
Thank you  xx

I cannot recommend Kay enough – she is a phenomenal lady that made my wedding day and the preparation so much better. I left it a little bit late to book in make-up, but she immediately allayed my concerns by promptly finding the time to give me a make-up trial the week before the wedding. I don't like to wear too much make-up and in the trial Kay talked me through some options as I described what I wanted for the day. She showed me pictures of possible looks I may go for based on our conversation at the trial and then proceeded to make me up! She was completely accommodating when I suggested small changes in what I wanted and ensured she had all the details and photos of me at the trial to ensure she could create the same look again on the day. She was extremely professional in her preparations, taking care to ensure I had no allergies and used the best equipment (e.g. airbrush foundation) at no extra cost to ensure the look was perfect and lasting. Not only was she professional, but she was so friendly and seemed genuinely interested in my day and making sure it went smoothly. She arrived on time on the day and made the morning enjoyable with her presence, getting on with all my friends and family who were there during the special preparation moments. She was the last to leave as I got the car to the church, making sure I didn't need any last minute touch-ups. She provided a free lipstick of my choosing for the day as well as a lovely gift of make-up remover wipes for the evening. I really was so lucky to have found Kay to do my make-up and think anyone would be lucky to have her help with their wedding.
Emma

I was really nervous about having my makeup done for my wedding but from the first second Kay made me feel at ease. Five Stars…

Kay did my make up for my best friend's wedding. The bride, mother of the bride and myself were delighted with how natural and fabulous we looked! A true professional who made us feel at ease. I would definitely recommend Kay! Thank you so much

Kay did my make up for my best friend's wedding. The bride, mother of the bride and myself were delighted with how natural and fabulous we looked! A true professional who made us feel at ease. I would definitely recommend Kay! Thank you so much

Kay did my wedding makeup in June and is she is 100% FAB!! She was so chilled out every time we met, from consultation to the big day… super easy going with fantastic skills Xxx

Kay did mine and my bridesmaids wedding makeup and she was absolutely amazing. We felt & looked fantastic. Right from the trial to the big day, Kay went above and beyond. She is very friendly & made me so relaxed. Kay listened to exactly what we wanted. Very happy bride. Would definitely recommend.

We had a wonderful day with Kay and everything was just perfect. Thank you so much for all your help, you helped me so much and calmed my nerves down, You were a pleasure to have around and sharing Kate's special day.  Again thank you, Kay, I will highly recommend you.

I can't thank Kay enough for what she did. From the trial through to the big day Kay was so natural, friendly and approachable. Kay listened to my needs and concerns and was always able to meet them. Kay went above & beyond her role as a make-up artist, she helped to do my dress up and even helped me down the stairs in my huge dress. Kay waited with me right until the end as she wanted to make sure everything was perfect. Again Kay thank you so much for your services and I would hugely recommend you to future brides xx

Kay did the makeup for me and my 6 bridesmaids for my wedding and I'm so pleased I chose her. From the second I met Kay, she was nothing but delightful and so professional. She listened to what I wanted and managed to make me look the best version of myself without looking fake. I cannot thank Kay enough for everything she did. She is a fabulous make-up artist and anyone looking for one, you should use Kay.

Kay did the makeup for myself and my bridesmaids, including my 8 year old daughter. In the lead-up to the wedding, Kay was patient and professional. She took detailed notes and photos to ensure she kept up to date with all the changes! She was an absolute pleasure to have around as part of my special getting ready process on the wedding morning. She is friendly, good fun and puts everyone at ease. A massive thank you Kay, you were fantastic. x

Kay did an absolutely wonderful job of make-up for my wedding. All of the bridal party was very pleased with the outcome. Very professional and friendly helping keep everyone at ease on what could have been a stressful day. Would definitely use again and highly recommend to anybody looking for a make-up artist 🙂 Thank you again Kay. xx
I am proud to be an 'Official Partner Of Bridebook' Click the Badge to Visit My Bridebook Profile
I will always try and get back to enquiries within 48 hours. If you do not hear from me after This time please check your email junk folder or give me a quick call. Response times may be longer over weekends during peak wedding season.