LIVING WITH ROSACEA
Living with Rosacea is never going to be easy.  You honestly don't know how the skin will look from day to day.  With last month helping to raise awareness I thought it was a great opportunity to tell my story.
April may be over but this skin condition doesn't just end like the month. I wanted to follow on from my last blog post about Rosacea.  I previously said that we don't really know what causes the condition in the first instance but what we do know is we have things that can trigger a flare up.
Triggers can include: –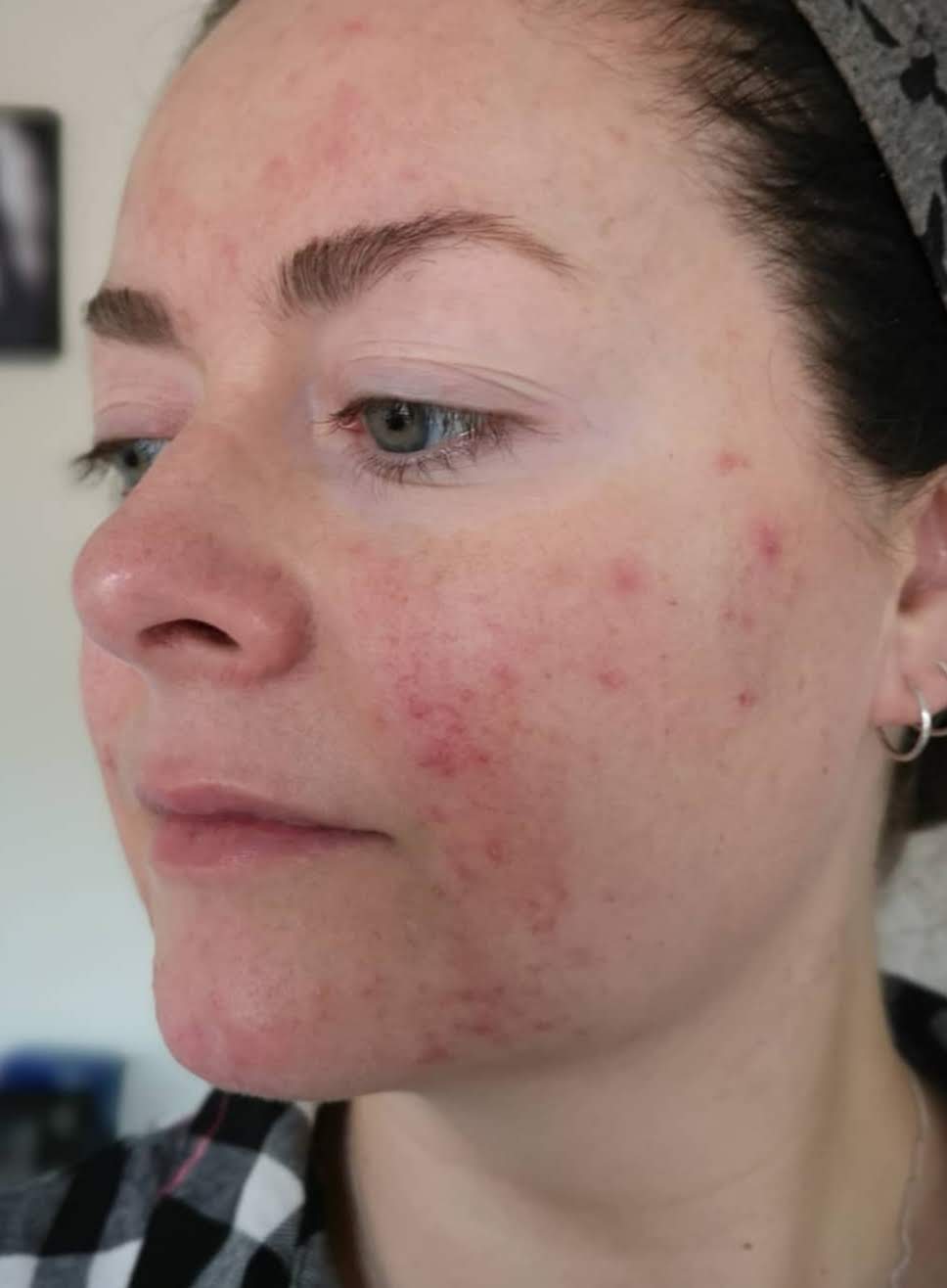 Food – especially those which are hot, spicy or high in sugar,
Alcohol,
Extreme Temperatures,
Weather,
Emotional Stress,
Exercise,
Cosmetic Ingredients,
Body Changes,
Over-the-Counter Medication.
These triggers can be avoided once we know what they are.  I found keeping a diary of my flare ups really helped in the early days and I now know what causes me to break out.  Some are easy enough to avoid and I will take the consequences should I decide to have a spicy curry or a glass of wine.  However, some are not that easy to steer away from and can leave you feeling like you must change your daily life to avoid a flare up.
In this case, a way of coping with the flare up is a better way of dealing with the issue.
How to care for skin when living with rosacea –
I have found that having a good skin regime can really help with the condition, even on a really bad day.  Rosacea will leave you with sensitised skin and on the worst days it can be raw and sometimes weep.  You will need to totally strip back your products and routine. I won't say 'boring' but the products you will need to substitute to will have to be fragrance free and suitable for sensitive skins.  Unfortunately, those lovely smelling, latest trends on the market just won't be suitable for you anymore.
Here is my step by step guide to cleansing and moisturising your skin with minimal products that still give you optimal results.
Cleansing –
You will need to choose a good hydrating cleanser that is light and creamy in texture and won't clog your pores.  You don't want anything abrasive or too thick so that you must scrub at the skin to remove.  It's best to find a cleanser that glides effortlessly onto the face and can be gently massaged in and removed easily with a soft cleansing cloth or towel.
Personally, I love a hydrating cream cleanser to break down makeup followed by a gentle micellar water or foaming cleansing gel.  Just remember not to use rough, scrubbing motions and instead opt for a soft sweeping motion and make sure that your water is lukewarm to avoid further irritation and redness.
My Top Picks –
I love my Neal's Yard Calendula Cleanser £17 and Sensitive Comfort and Hydrate Micellar Cleanser £28.  But I have also had great results from The Body Shop's Aloe Calming Cream Cleanser £8.50 and Arbonne Calm gentle Cleanser £20.
I love to use a gentle creamy face wash in the morning too.  This is the Orange Flower facial wash from Neal's Yard £17 and has the most beautiful silky texture and combines aloe vera and calendula for a soothing wash.