SKINCARE TIPS SERIES
Your Skincare Regime~
Blog SEVEN in this skincare series covers your skincare regime and the best way to look after your skin.  So, you now know how to identify your skin type and what sort of products will suite you and your skin.  We now move on to caring for your skin on a daily basis.
In this blog I will cover what products to use and which order enabling you to perfect your skin and look after it well ahead of your wedding day.
Are you a bride-to-be?
Get your skin wedding day ready with my top tips on skincare.
If you have great skincare regime to begin with you will find that you need less makeup to make you look flawless.  Application will be easier and the finished look will see you glowing.
STEP ONE-Double cleansing~
Why do we need it?
Double cleansing is a great way of making sure our skin is thoroughly clean.  You will start with a superficial cleanse, use an oil-based cleanser to help first break down makeup before moving on to the second cleanse.  Oil based cleansers usually come in the form of a cream or lotion.  They act gently to lift makeup, dead skin cells, grease and dirt by being massaged into the skin and then rinsed off with warm water and a facial cloth or makeup eraser.
Next comes the second cleanse.  This is usually in the form of a gentle face wash or gel.  Personally, I love a liquid or gel-based cleanser & one that has good moisture content.
This step will remove any remaining cream cleanser, makeup and oil and help refresh and condition the skin.  I usually recommend rinsing this off with warm water and pat dry with a soft face towel.
Stay well clear of facial wipes!
I always advise clients to steer clear from wipes of any kind in their skincare regime.  The alcohol content of a face wipe along with the preservatives used to keep them 'wet' is do drying for the skin as they strip the essential oils out of your skin. Plus, they are extremely bad for the environment.  Stick with good old fashioned hands and face cloth is my advice and you won't go wrong.
Some of my favourite cleansers and face washes~
Body Shop Aloe foaming face wash £8.50
Neal's Yard Calendula cleanser £17
Neal's Yard Rehydrating Rose face wash £17
Pixi Skin treats Rose cream cleanser £18
All above are suited to all skin types and are gentle enough for those with sensitive skins.
For those with oil, problematic or combination skins I can recommend the following.
Neal's yard Purifying Palmarosa facial wash £17.
The Body Shop Tea tree £6.50.
STEP TWO-Toning~
So, you've got your double cleanse down to a T, what's next in the skincare regime?  That'll be toning the skin…. What is toner you ask?
To put it simply, toner looks much like water.  It also acts like water but it's really much more.  It's packed with so much more than hydrogen and oxygen. Depending on the toner, it also can contain acids, glycerine, antioxidants, and anti-inflammatories.
So, Is a Toner necessary?
No, toners are not necessary, but they can be a great addition to a skincare regime for those that need help with oily skin or markedly plugged pores.  Using a toner can be a nice way to add active ingredients like retinoids, antioxidants and exfoliants to your existing products.
When do I use a Toner?
Generally, you should apply toner once in the morning and once at night after cleansing the face.
In the morning, the toner will help remove any sebum produced during the night and balance your skin's pH. In the evening it will aid in removing any leftover traces of cleanser, make-up and environmental residue.
What do Toners do for our skin?
Facial toners work to remove environmental toxins such as smoke, smog and other chemical residues from your skin. This will help your skin to look brighter and healthier, and long-term benefits may include less acne, less severe acne scarring and fewer wrinkles.
In other words, a facial toner thoroughly cleans the skin and helps remove built up surface dead skin cells. By helping to clean and close pores, it's especially beneficial for acne-prone skin.
It is important not to overuse toners though, especially those that contain a lot of astringents.  Alcohol in them can make the skin dry so its essential that you pick one for your skin type and one that is hydrating, even those with oily skin.
A few of my go to Toners~
Neal's Yard Rehydrating Rose Toner £16, normal and sensitive skin.
Pixi Glow Tonic £18, all skin types.
Jane Iredale Beauty Prep Toner £15.95, all skin types.
Neal's Yard Purifying Palmarosa Toner £16, Suitable for oily and combination skin.
STEP 3 – Moisturiser – The Essential Step!~
The benefits of moisturising are amazing, and you will see immediate results.  It's not a step that should be missed.  I will always advise clients that if they are going to do anything to change their skincare regime and they don't already do this step religiously – start.
Why should we moisturise?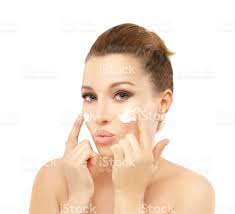 Hydrating our skin is an essential step in the basic skincare regime.  Not only does it help keep the skin soft and supple, but it helps protect it from environmental damage such as weather change, pollution and the sun's rays.
When should we moisturise?
This step should take place twice daily, right after cleansing (and toning if you include this step in your routine) whilst the skin is still slightly damp.  This will aid in locking in the moisture from the product.
The benefits of moisturising include~
Prevents dryness. Cold or hot weather conditions, air conditioning and central heating in our  workspace or home can all become factors in sucking moisture levels out of your skin.
Protection from The Sun. I can't stipulate enough how important it is to protect your skin from the sun exposure, even in the winter months.  Dermatologists recommend you use an SPF every day so why not double up & choose a moisturiser with a built-in sun protection factor.
Soothe Sensitive Skin. Got dry, irritated skin, dry & flaky patches? It needs extra special care & attention. Treat your skin to a rich cream moisturiser. Look for calming ingredients like aloe Vera, chamomile, oatmeal & honey to name a few.
Other benefits include~
Helps prevent premature ageing of the skin. Hydrated skin looks younger as we know.  However, you may feel 'why start now?' If you're in your early teens or twenties, the truth is, it's never too early to start fighting those future fine lines and wrinkles.
It will help to lock moisture into the skin and keeps it hydrated all day.
Can aid in fighting acne. It may seem strange to add further oils to an already oil prone skin however, it does make sense.  When you moisturise, it sends a message to the sebum glands which produce the oil that can block pores and cause breakouts.  It can be an over production of sebum that can cause problematic skin conditions like acne.  So adding moisture can actually tell these glands to slow the sebum production down, effectively helping to correct the problem.
Moisturising can help improve the appearance of makeup and enable it to apply easier. It also acts as a layer of protection to prevent blocked pores.
Some of my favourite moisturisers are~
Neal's Yard Frankincense Hydrating Cream £30, suitable for all skin types and great for mature skins.
Neal's Yard Rose and Mallow Moisturiser £22, for all skin types.
The Body Shop Vitamin E moisture cream £20, normal to sensitive skin.
Arbonne Rejuvenating Cream £33, all skin types
Neal's Yard Purifying Palmarosa Daily Moisture £25, for oily and combination skin.
How do we moisturise?
As I said before, it's ideal to moisturise after you have cleansed your face so, here's a little break down for you in simple steps.
After washing/showering, pat the skin dry and apply you favourite moisturiser.
Be gentle! Don't pull or drag the skin with the application, instead use smooth, gentle strokes in an upward and outward motion.
Always apply makeup AFTER moisturiser and SPF and allow a minimum of 20 minutes for the product to absorb into the skin.
Don't forget to hydrate your lips too. Use a lip balm or cream that contains hydrating properties like Shea butter and make sure it contains an SPF too.
Can you over moisturise?
The short answer is, Yes.  You can use too much or too richer formula for your skin.  Facial moisturisers are designed to be concentrated so a little goes a long way.  Applying more of the product won't give you better skin results.  In fact, it can often cause an adverse effect and do the opposite…. signs that you are over-applying will show up in the form of clogged pores, blackheads, bumpy textured skin and excess oil.
So, how often should I be moisturising?
The face should be moisturised once in the morning and once in the evening.  Day moisturisers help to protect as well as hydrate, while night creams often do corrective work whilst you sleep.
During the night, your skin moves into repair mode.  Anti-inflammatory and anti-stress hormones are released.  The skin's dehydration level peaks thanks to trans-epidermal water loss (water loss through the skin).  Melatonin, the sleep hormone and growth hormone production are at its highest and stem cell reproduction occurs.  Beautiful skin starts with a good night's sleep.
What is the difference between DAY and NIGHT cream?
Day creams tend to have a lighter formulation to absorb quickly and can contain SPF.  The consistency is usually lighter and applies well under makeup.
Night-time products help maintain healthy skin and reduce signs of ageing overnight.  They tend to be thicker and richer in formulation and consistency, so they release the beneficial properties slower throughout the night.  This is an essential step in your skincare regime too.
SUN PROTECTION~
An SPF should always be worn, even on cloudy, rainy days, also those that have a higher melanin content will still benefit from using everyday sun protection.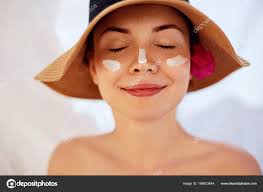 So, what is SPF? 
SPF is an abbreviation of Sun Protection Factor; this basically means how long you can be in the sun before your skin starts to burn.  To break this down, an average Caucasian skin can be in direct sunlight with no protection for approximately 10 minutes before signs of sun burn appear, (those with fair skin it would be approximately 5 minutes and those with dark skin can be as long as 20 minutes) this usually shows as reddening or flushing of the skins surface.
What does this mean?
When you add a sun protection factor, this will allow you longer in the sun's rays before the skin burns.  The easiest way to calculate how long each SPF allows you in the sun is to do a sum of 10 minutes times the SPF.
Example: – An SPF 10 will allow you approximately 1 hour and 40 minutes extra in the sun before you start to burn, that's 10 x 10 minutes.  So, an SPF of 50, would give you 8 hours protection.
Please keep in mind though, that although you are protected with SPF, many factors can affect the reliability of protection, especially on the body.  Clothing, sweating and swimming can all affect your protection by rubbing it off or sweating/wetting away, so liberal and frequent applications are necessary through out the day if you are in the sun for long periods of time.  I'm not a fan of these companies that claim a 'once a day application' either I'm afraid.  I just don't see how it can be true when your clothes can rub it off or when you go for a swim?  I'm sure someone can enlighten me if they know.
 Natural or chemical sunscreen?
There is a difference between the two.  It's best to try to find a natural sunscreen rather than a chemical one.
Natural sunscreen is also known as 'physical' sunscreen and contain two types of mineral-based formulas: zinc oxide and titanium dioxide. These sunscreens work by reflecting the sun rather than using energy conversion like other chemical-based sunscreens.  Physical sunblock sits on top of the skin and reflects the sun's rays away from the skin.  These minerals (titanium dioxide and zinc oxide) are the main active ingredients in physical blocks.
Chemical sunscreen absorbs into the skin and then absorbs UV rays, converts the rays into heat, and releases them from the body.  The ingredients in a chemical SPF penetrate the top layers of the skin to absorb UV rays and these filters absorb damaging UV rays before they can damage the skin.
My picks~
I am still researching into natural face SPF's that I enjoy using and sit well under makeup.  Here is a couple I have used before and get along with okay –
The Body Shop skin defense Multi protection SPF 50 £18
Not a natural sunscreen but does the job.
Superdrug Anti-ageing Face SPF 30 £4.99
PLEASE NOTE…
The sunscreen should always be the last product you apply before makeup.  So, you would apply your go-to moisturiser and eye cream let the absorb fully and then apply your SPF and allow 20 minutes before applying makeup.
I hope this series has been beneficial to you.  You can now identify your skin type, pick out the products most suited to you and now get on board with a great skincare routine.  My aim is always to educate and help find the best regime for everyone, whether you have ten minutes or 30.
You should enjoy pampering and taking time for yourself even if it is only for ten minutes.
The links to all the mentioned products can be found below.
If you have any questions or need assistance with anything skin or makeup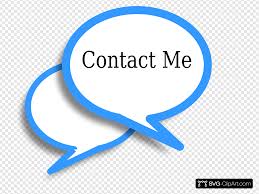 related please do get in touch.
Coming next-  eye creams, serums/oils and targeted treatments.