THE WEDDING INDUSTRY AWARDS 2022
Words can never express just how grateful I am to each and every bride who took the time to vote for me in the Wedding Industry or 'TWIA' awards. Honestly, I'm blown away that I'm a Regional Finalist in the West Midlands for the third year running. I must be doing something right eh!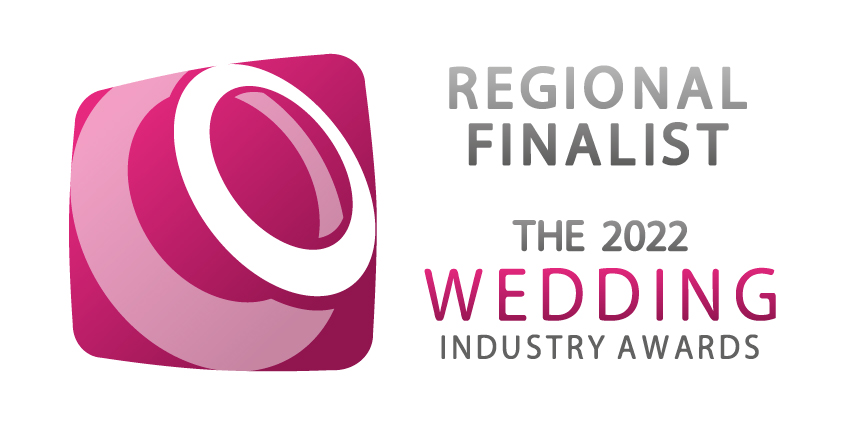 Entering the Wedding Industry Awards…
It's always a nerve-racking thing to enter any awards but with the TWIA, I feel it's more so due to the fact you are entering along with the very best of the best within the industry. Knowing every supplier entering, is at the very top of their game, its very humbling to be placed along side so many other talented individuals.
About the TWIA
TWIA is the only regional and national client voted awards in the wedding industry. The awards are set up to recognise excellent wedding suppliers and to help anyone organising their wedding find the best suppliers.
Established in 2011 by award-winning photographer Damien Baily and Wife Anna, the Wedding Industry Awards ensure that there is a credible and reliable independent regional and national awards process and events. This means that the results have real meaning and are useful to both the entrants and anyone organising a wedding and looking for great wedding suppliers both regionally and nationwide.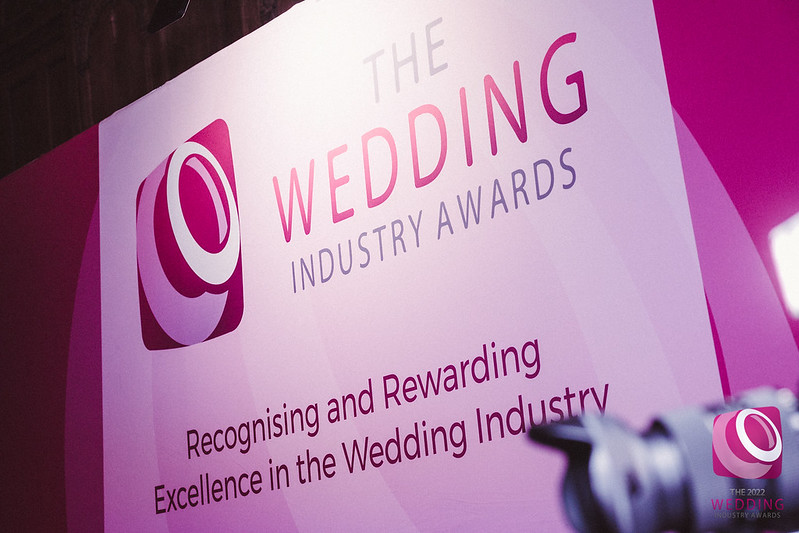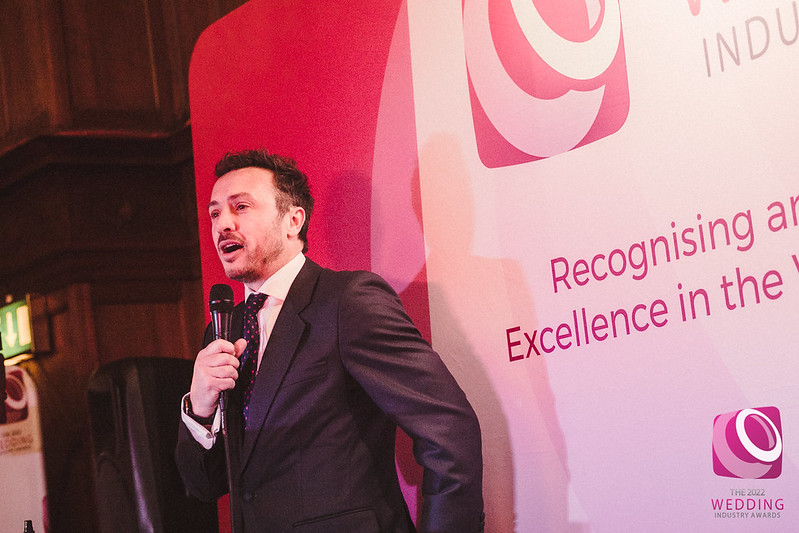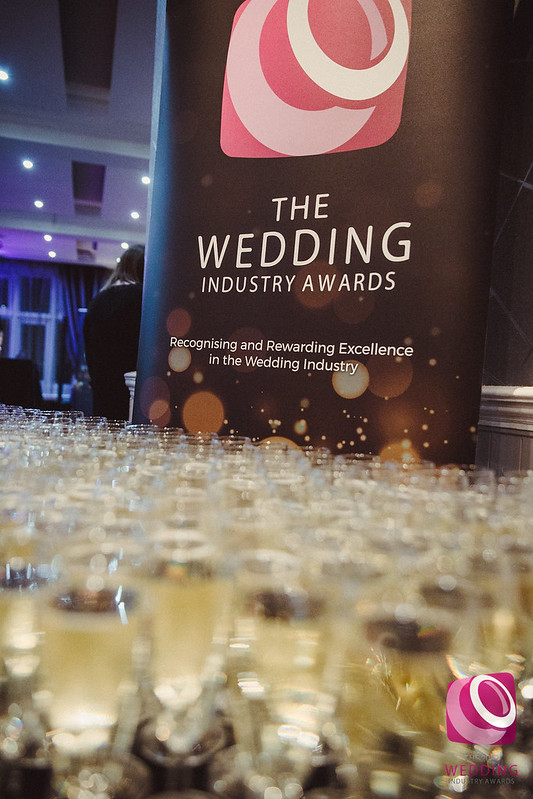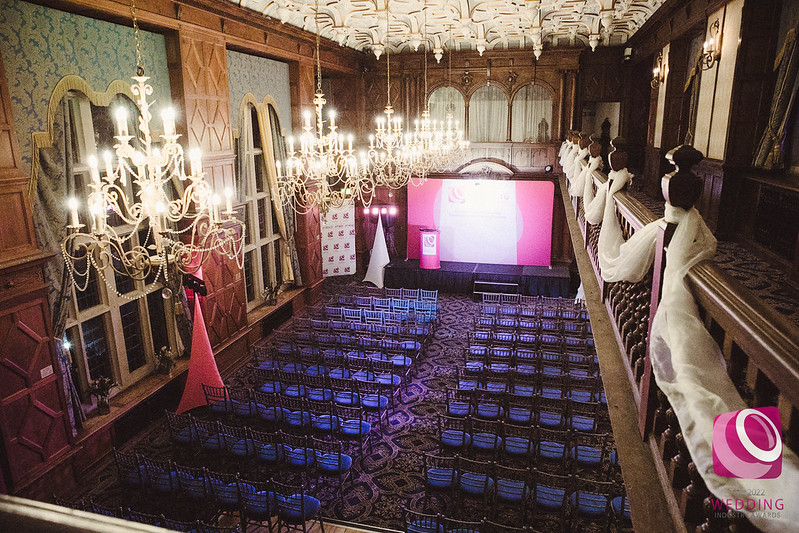 REGIONAL FINALS – Venue
This years West Midlands Finals were held at lovely The Mount Hotel in Tettenall in Wolverhampton. Upon arrival, I was impressed at how lovely the hotel is. All the staff were so friendly and accommodating even down to the housekeeping team.
My room was cosy and comfortable with everything one needs. It was great actually having some 'Me' time for the duration of my stay. I arrived a couple of hours before kick off and relaxed in my room with a cuppa until by work wife and bestie, Claire of Hairstylist Worcester arrived with her husband. Once dressed and ready, we started the celebrations in our room with a carpet picnic and champagne.
We were all on a high and couldn't wait to venture downstairs and meet all the fellow finalists. We certainly needed an industry celebration after a tough couple of years and an extremely busy 6 months.
Networking
It was amazing seeing fellow industry specialists, networking and catching up with friends. Both Claire and I got to finally meet fellow artists/stylists that we have been following for some time online and it was so great to have a chat and introduce ourselves. When you have only chatted online throughout the pandemic, it's a little surreal to finally see them in person –  I even had a bit of a fan girl moment.
We caught up with Julie and the team from Gatehouse Brides and also Veronika J Photography had a good ole chinwag, clinked glasses and wished one another the very best of luck.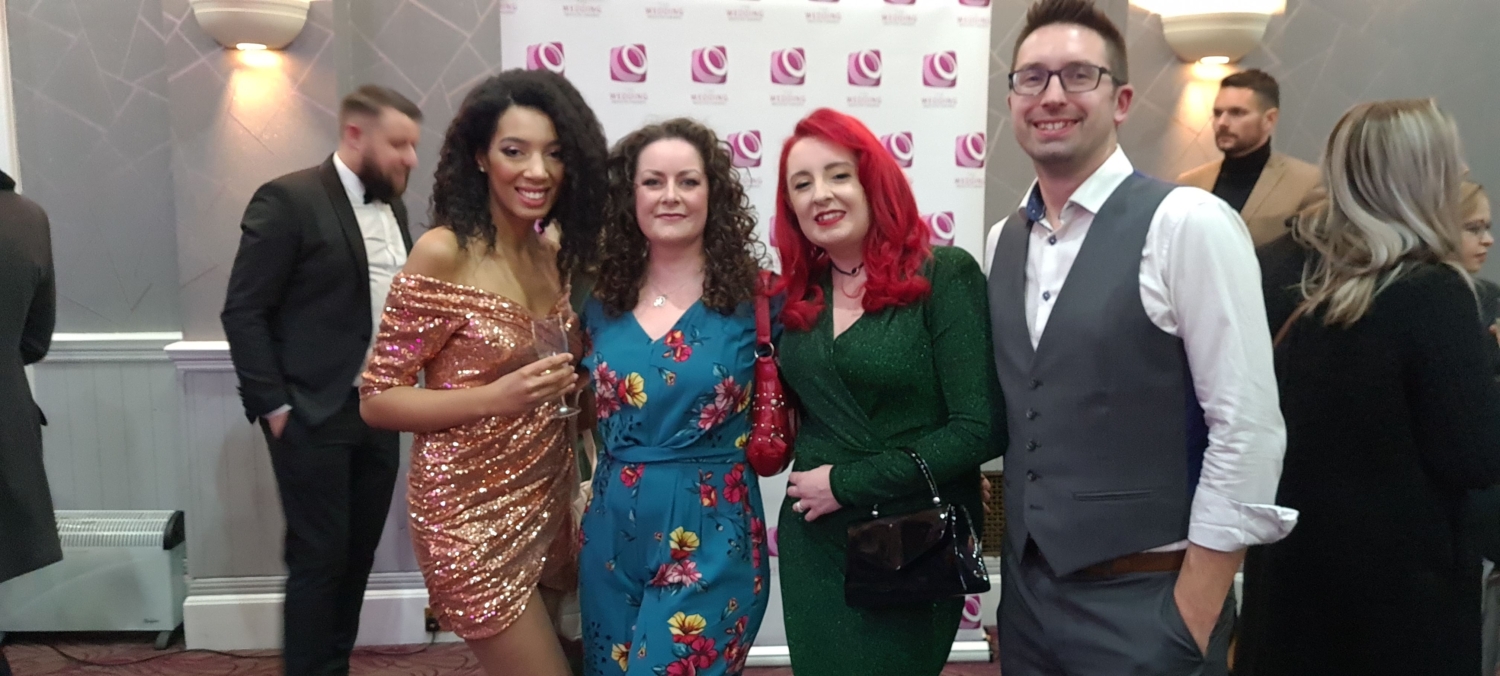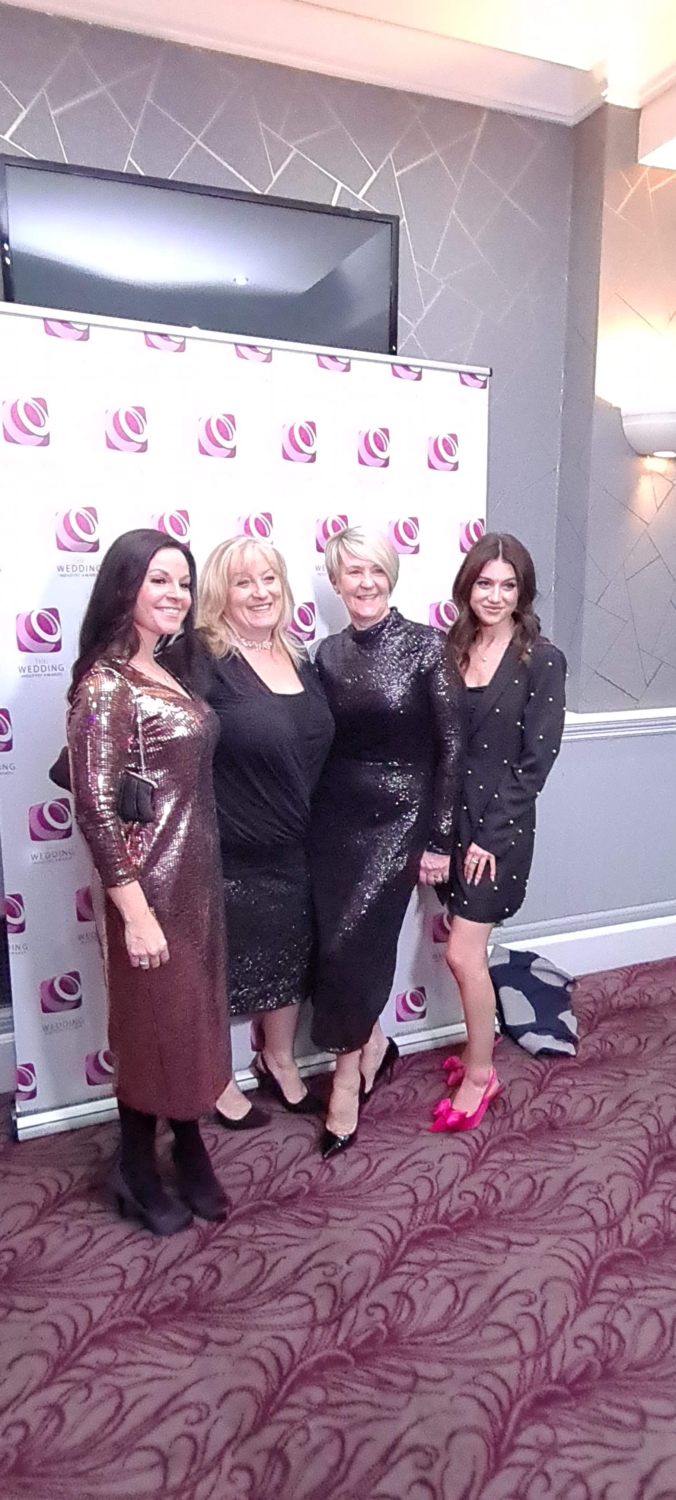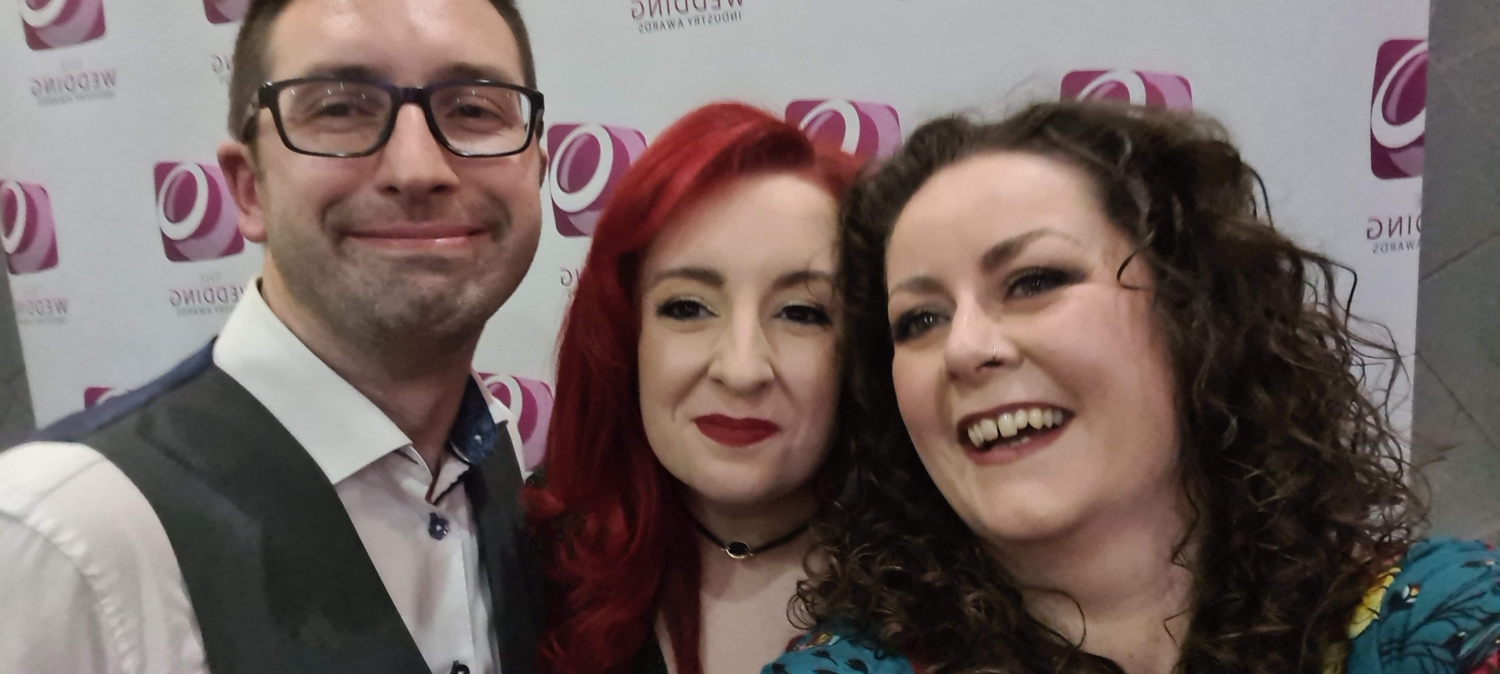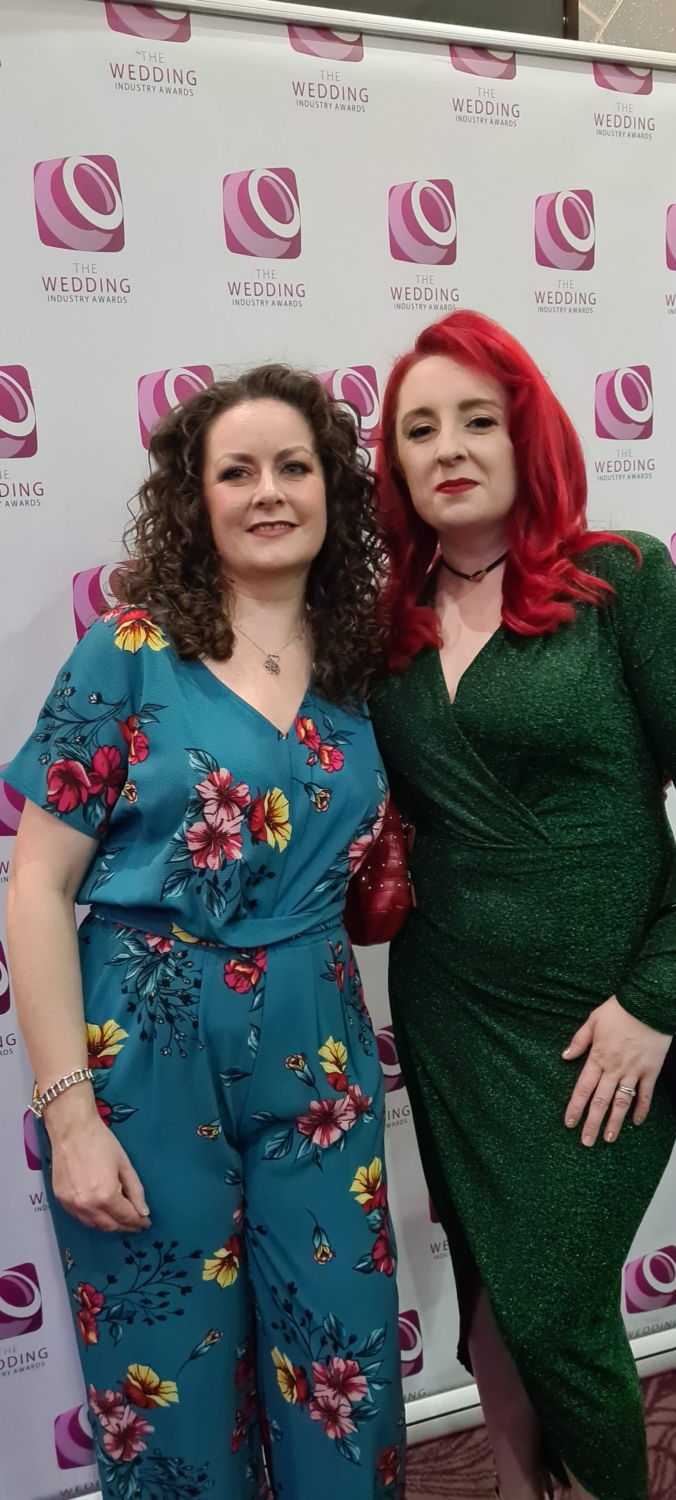 THE WEDDING INDUSTRY AWARD RESULTS
The room was boasting finalists from all categories. It was so wonderful being there and capturing the nervous energy and excitement bubbling up. We West Midlander's are known for partying, and I am sure we did not disappoint.
The atmosphere was electric with every winner. We even sent air High Fives to those unable to attend – damn you covid!
I hardly contained my excitement. Especially when Gatehouse Brides bagged Highly Commended, and Veronika J Photography won Best Newcomer. Jumping up, shouting congratulations, and cheering. I woke up the next morning extremely hoarse lol.
We finished the evening with more drinks and having a little boogie to the wonderful lads of 24-Live who were fabulous.
Although no win for me this year, I couldn't be prouder of where my business is right now. I can't believe just how far I have come. Especially facing times throughout the throws of the pandemic where I didn't know if I would survive it. In my eyes, I am a winner anyway and it's all thanks to you, my clients for allowing me to do a job I adore.
Capturing the moments.
It seems I'm appearing a few times throughout the evening. This was a bit of a shock to see when looking through the images taken on the night. So, apologies for my mush splashed all over the finalist pics and video.
CONGRATULATIONS TO ALL THE WINNERS, I can't wait to see who bags the nationals in each sector in February.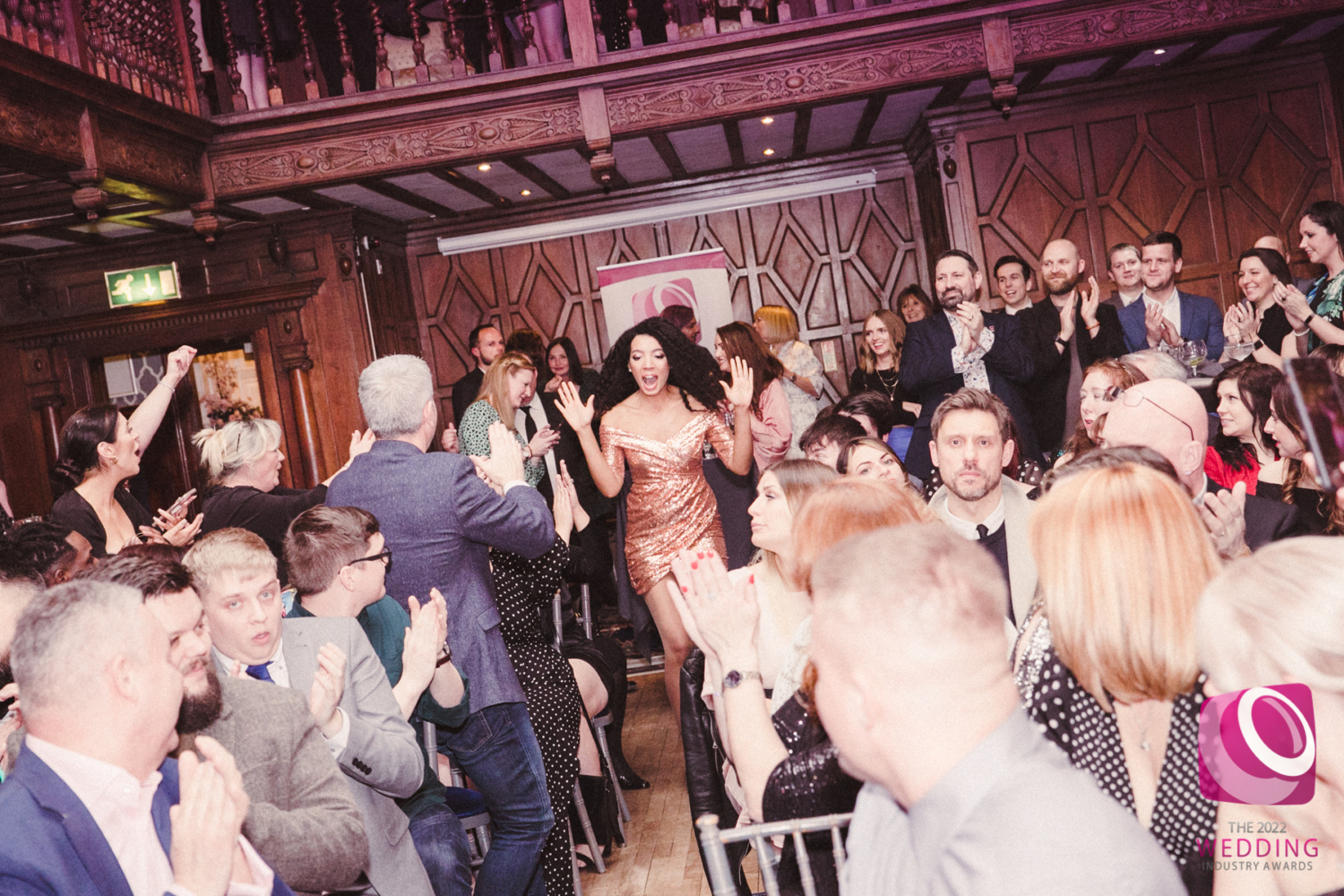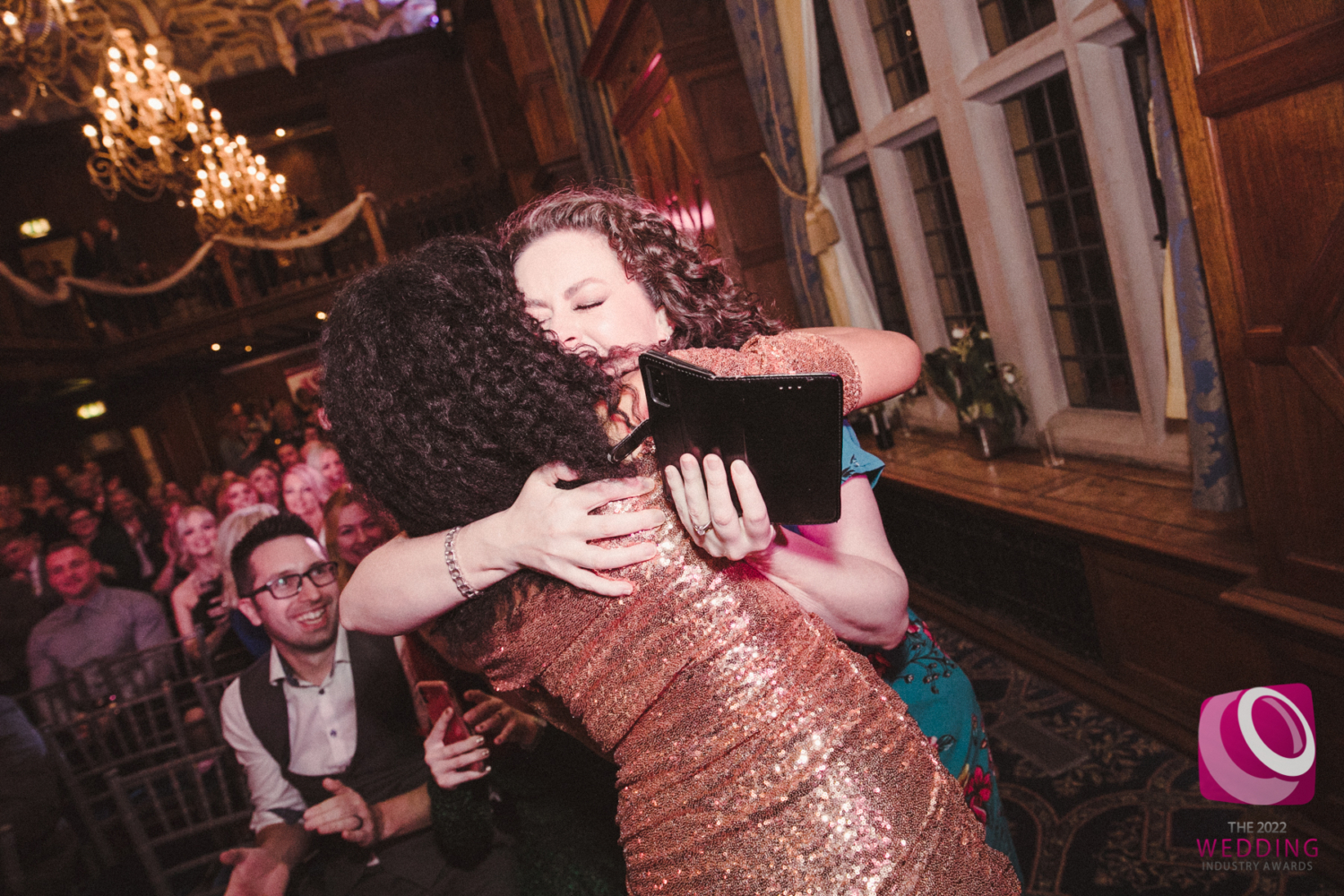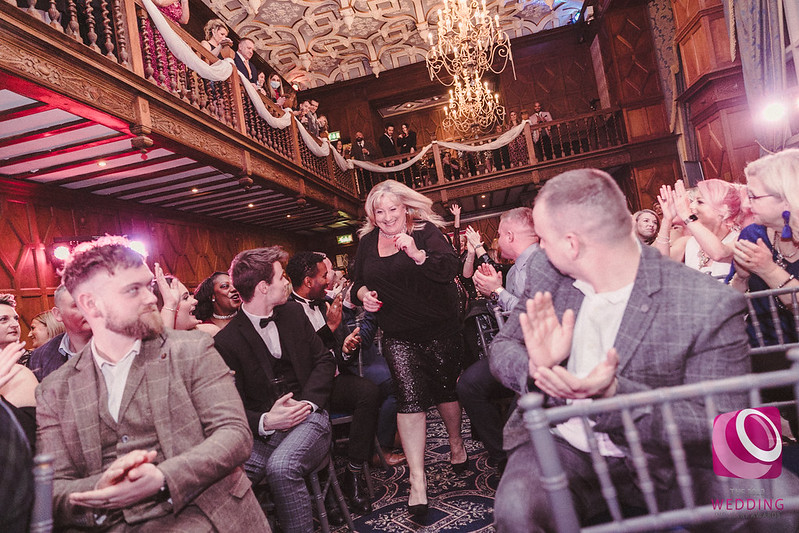 HUGE THANKS…
…Must go out to the whole team at the Mount Hotel. Damien, Anna and the TWIA for organising such an amazing event. Also, to all my beautiful brides for voting for me and my little business.
Here's to 2023!!
Suppliers List
Venue: The Mount Hotel
Event Planner and Photography : TWIA Team
Band : 24 Live