Tattooed Brides
Tattooed brides feel the need to cover their artwork for their big day, I ask the question why?? If you love your tatts, then why not embrace them and build them in as part of your theme.
A lot of brides that are significantly tattooed and wish to show them, get categorised into the alternative wedding but that's not always the case. I love an alternative wedding/bride but that doesn't mean you can't go traditional if you have tattoos you wish to show. I say, if you want a white wedding with all the usual traditions, do it!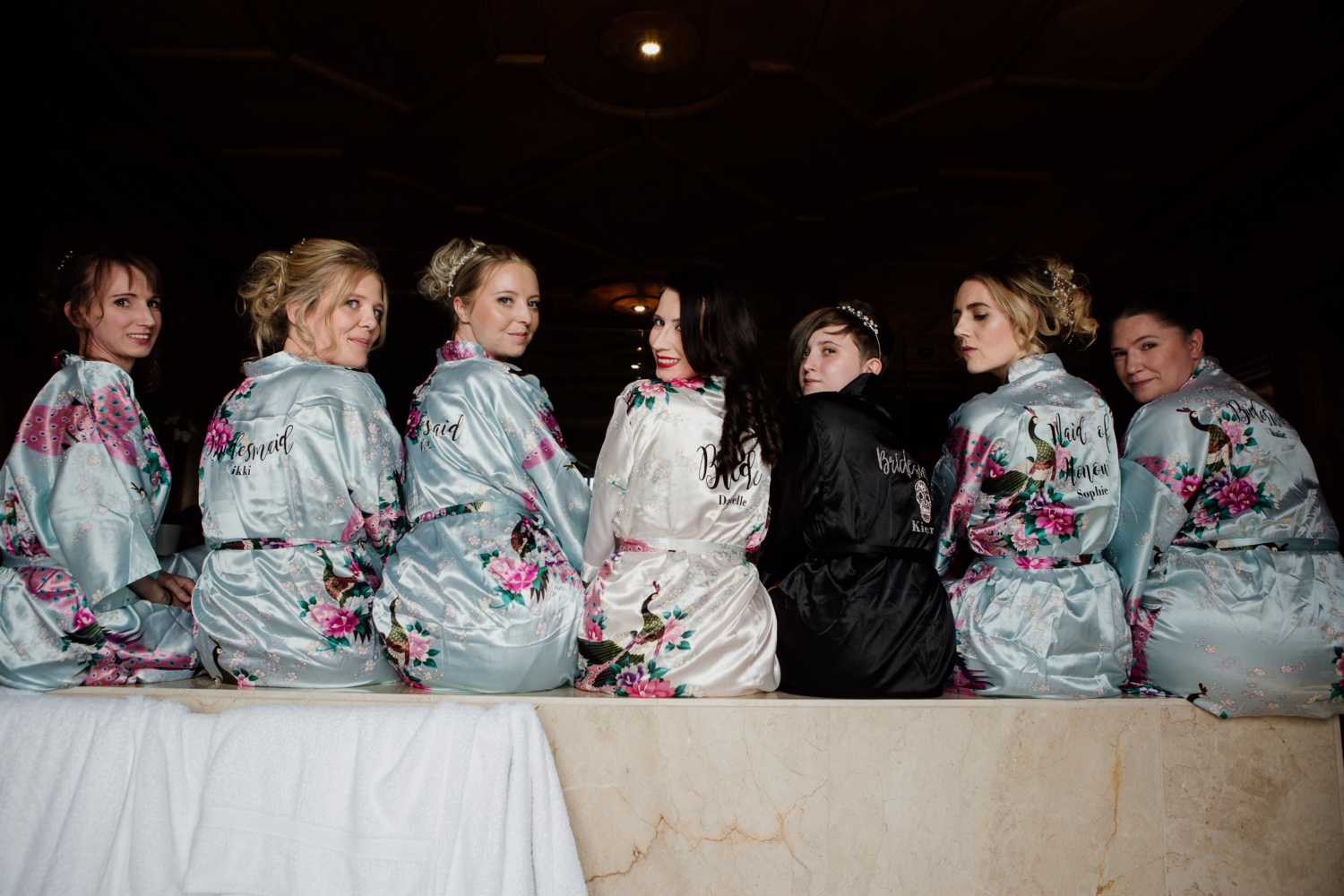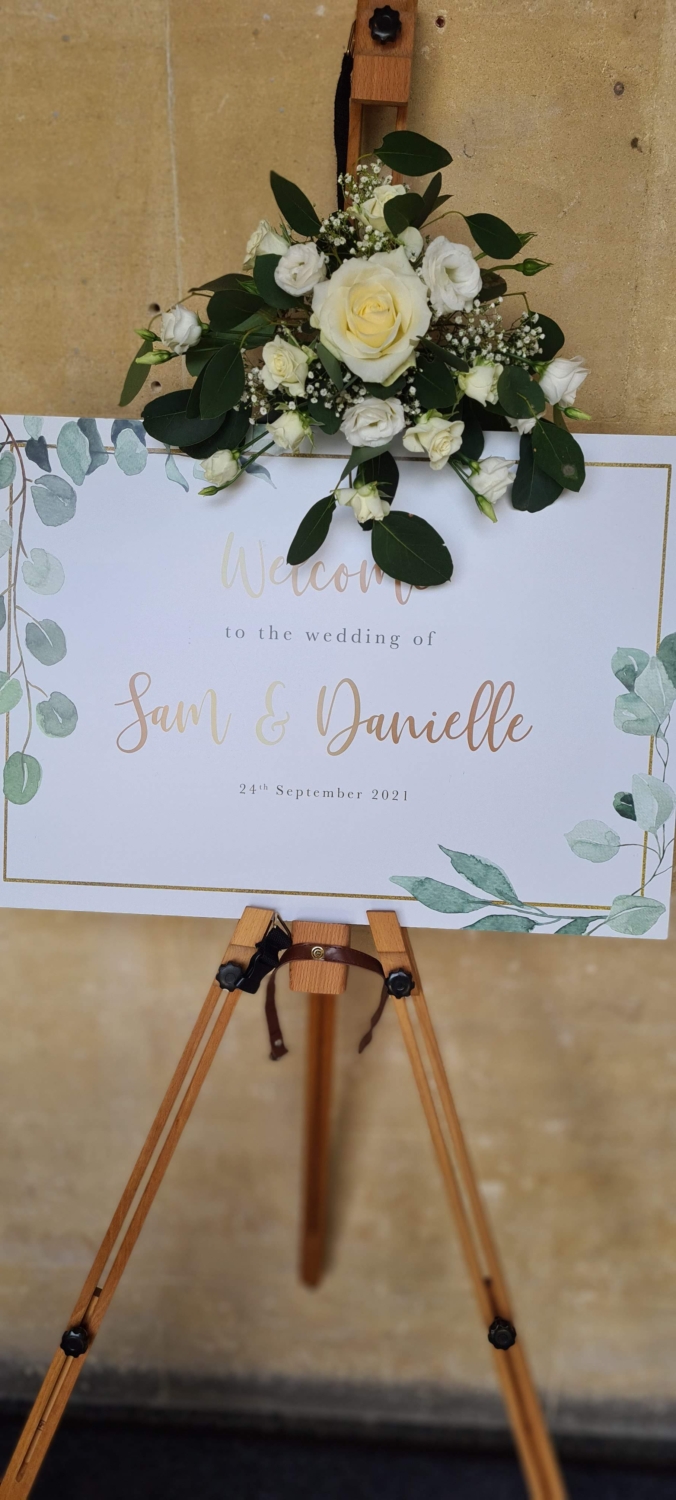 DANIELLE'S STYLING
In September I had the pleasure of working with the gorgeous Danielle. She had the traditional styled white wedding and totally rocked it. She had the most amazing theme of French-Vintage and incorporated dusty, powder blues, soft ivory, and navy blue into her colour scheme.
Her go-to makeup is classic feline flicks, lashes, and a bold lip so her look is drawn towards the fifties-esq style. She fit the theme so well and so I kept it traditional to the era with precision gel liner, lashings of mascara clad lashes and classic statement red lip.
Teaming the whole look with a flawless, airbrushed base, natural flush and mattified skin she looks every inch the traditional vintage bride.
THE DRESS
Her gown is just stunning. Billowing tulle skirt, sweetheart, embroidered illusion bodice and flowing veil allowed her to show off her very impressive tattoos. The dress complimented Danielle's personality and her style as well as staying in keeping with traditional wedding ideas. A perfect match.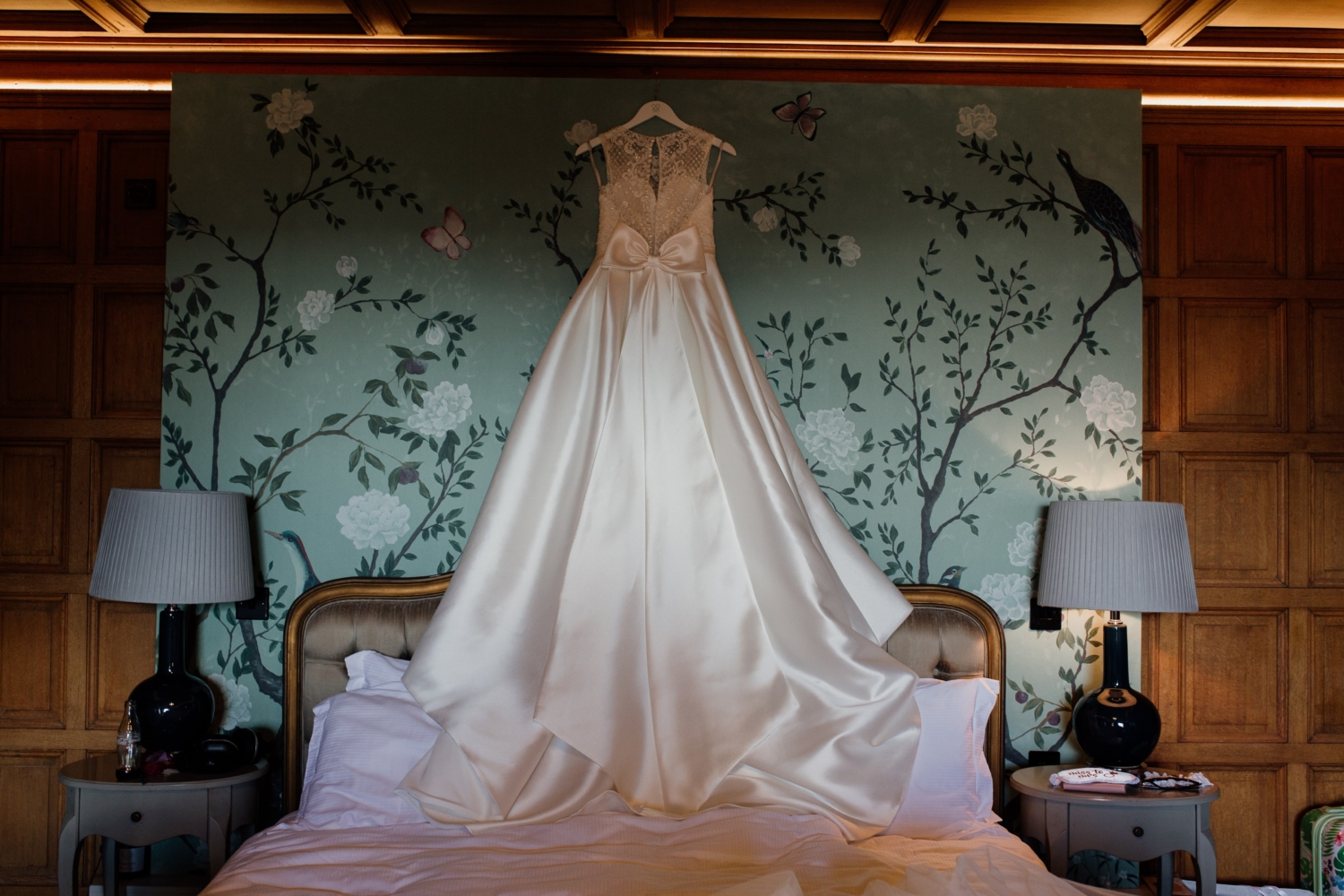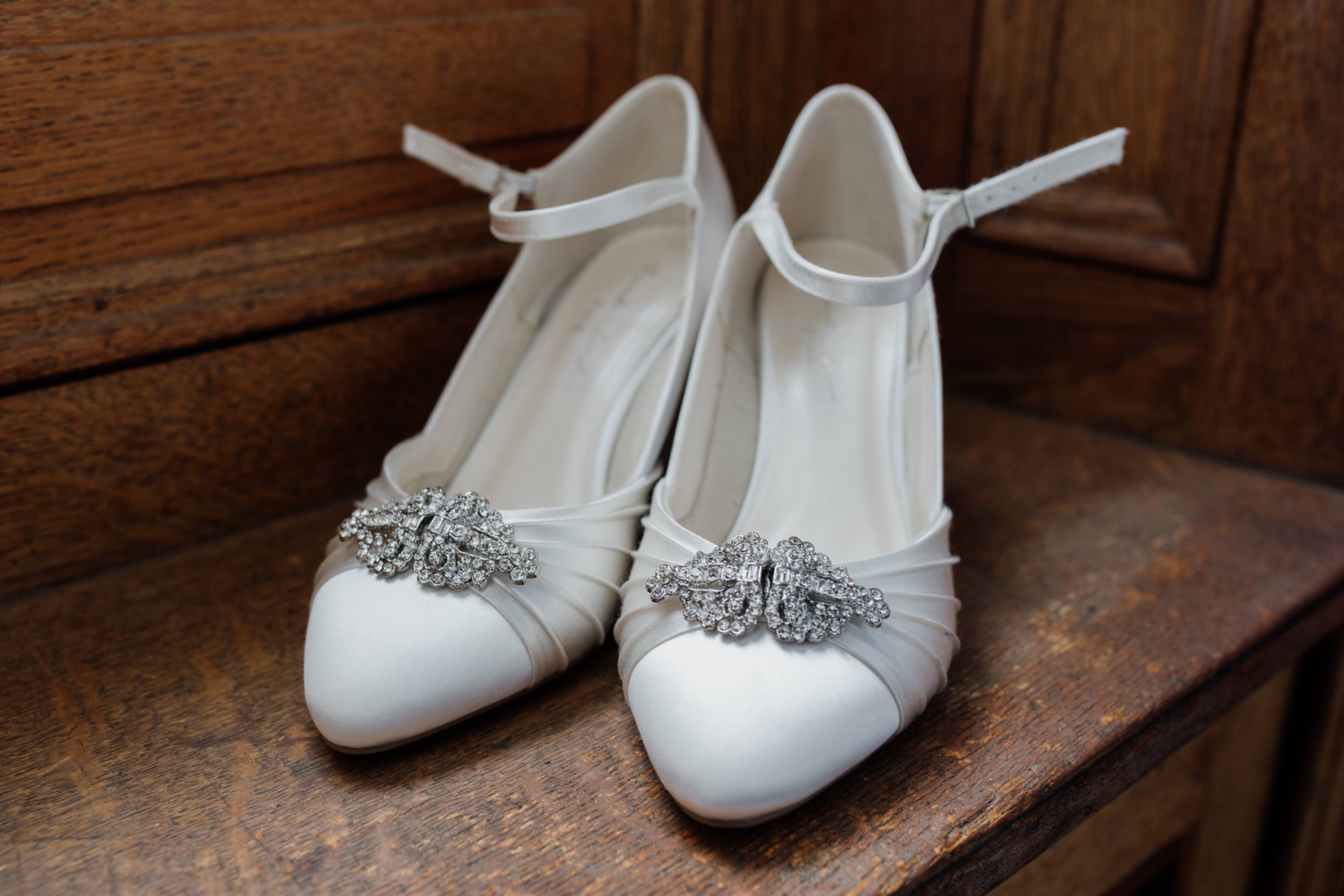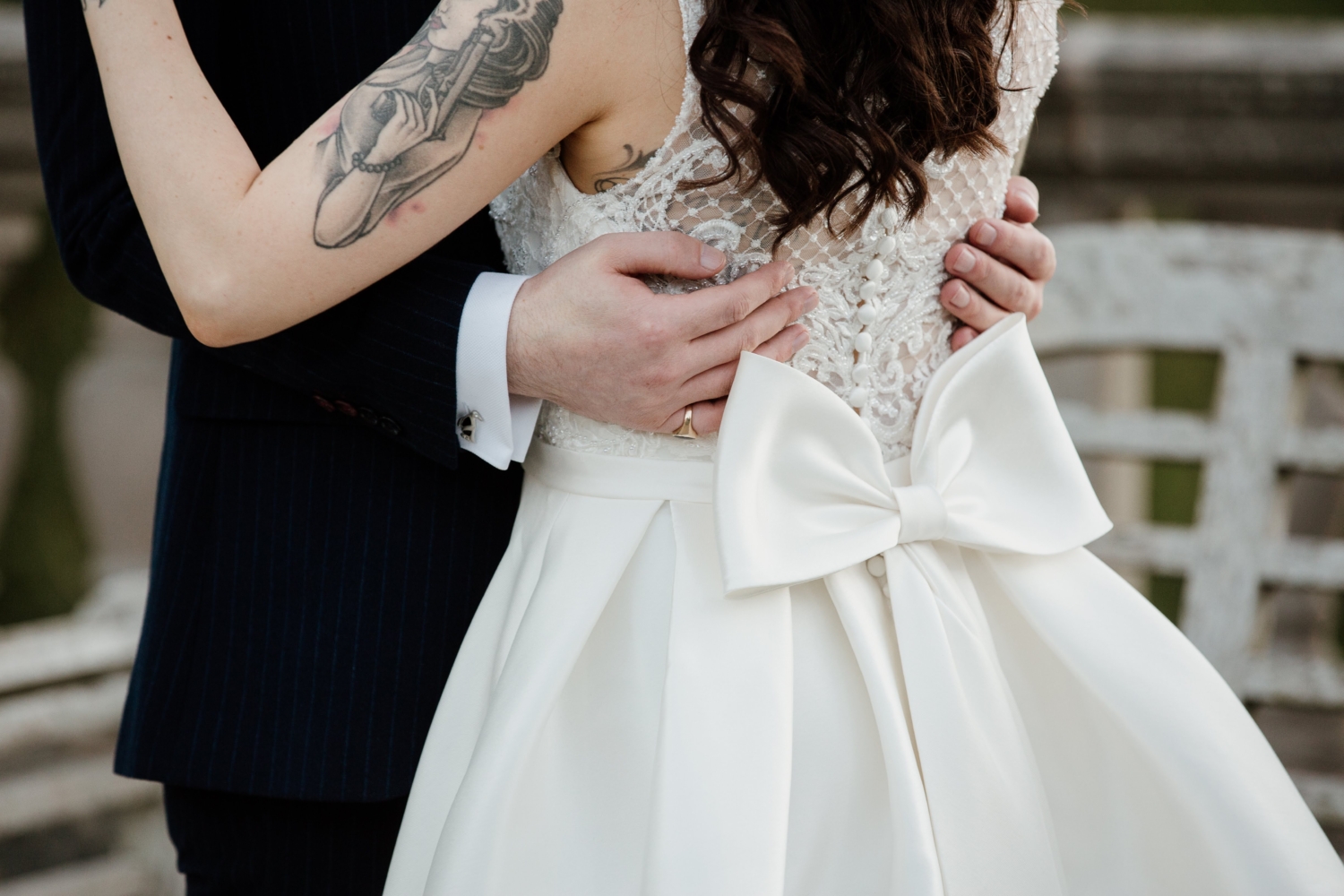 GETTING READY
Based in the glorious Princess Louise suite at The Wood Norton Hotel in Evesham, we had such a ball on the big day. Laughter, fun, excitement, and nerves filled the bridal suite, and everyone was in high spirits.
The girls all wearing matching floral PJs relaxed with their full English breakfasts whilst I set up and the bride-to-be was relatively calm throughout the morning. Nerves only hitting when she was due to get dressed.
Working through the bridal party…
As always, I start with Danielle's skin preparation and eye makeup application. This really helps get any bride to unwind and relax for a few minutes. The use of award-winning aromatherapy-based skincare from Neal's Yard really helps keep those jitters under control. I deliberately pick products containing relaxing and calming scents like Patchouli, Neroli, Ylang Ylang and wild rose
Once finished, she gets to thoroughly enjoy the time with her maids. I work then through the bridal party before getting her back later on to complete her foundation and lipstick just before the dress goes on.
I love working like this because I know my brides really get to relish their preparation time. It means you are involved in every aspect, and nothing is missed by being sat in the chair with me for an hour then with the stylist for another hour. When people arrive or flowers get delivered, you get to be a part of your own wedding morning from start to finish.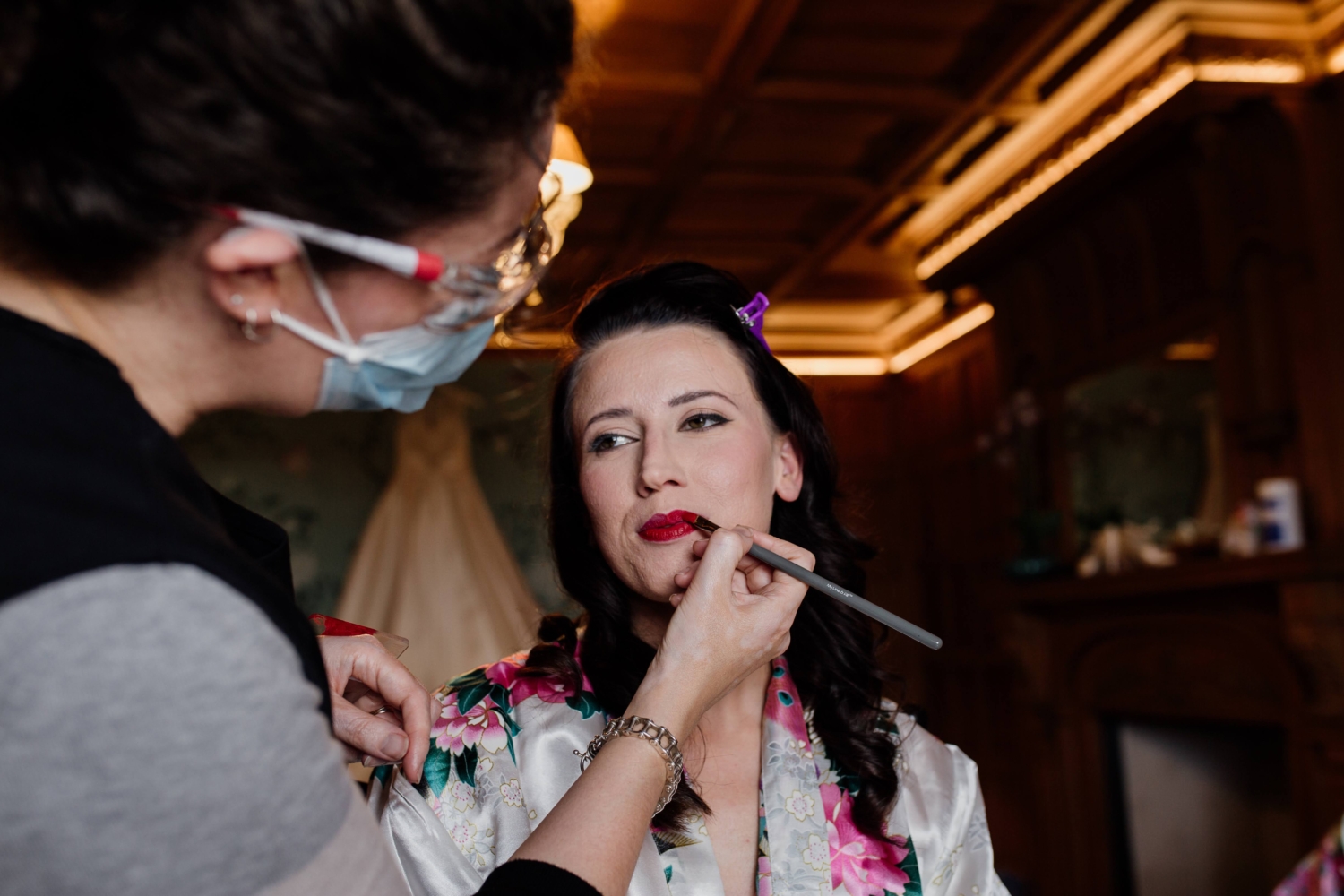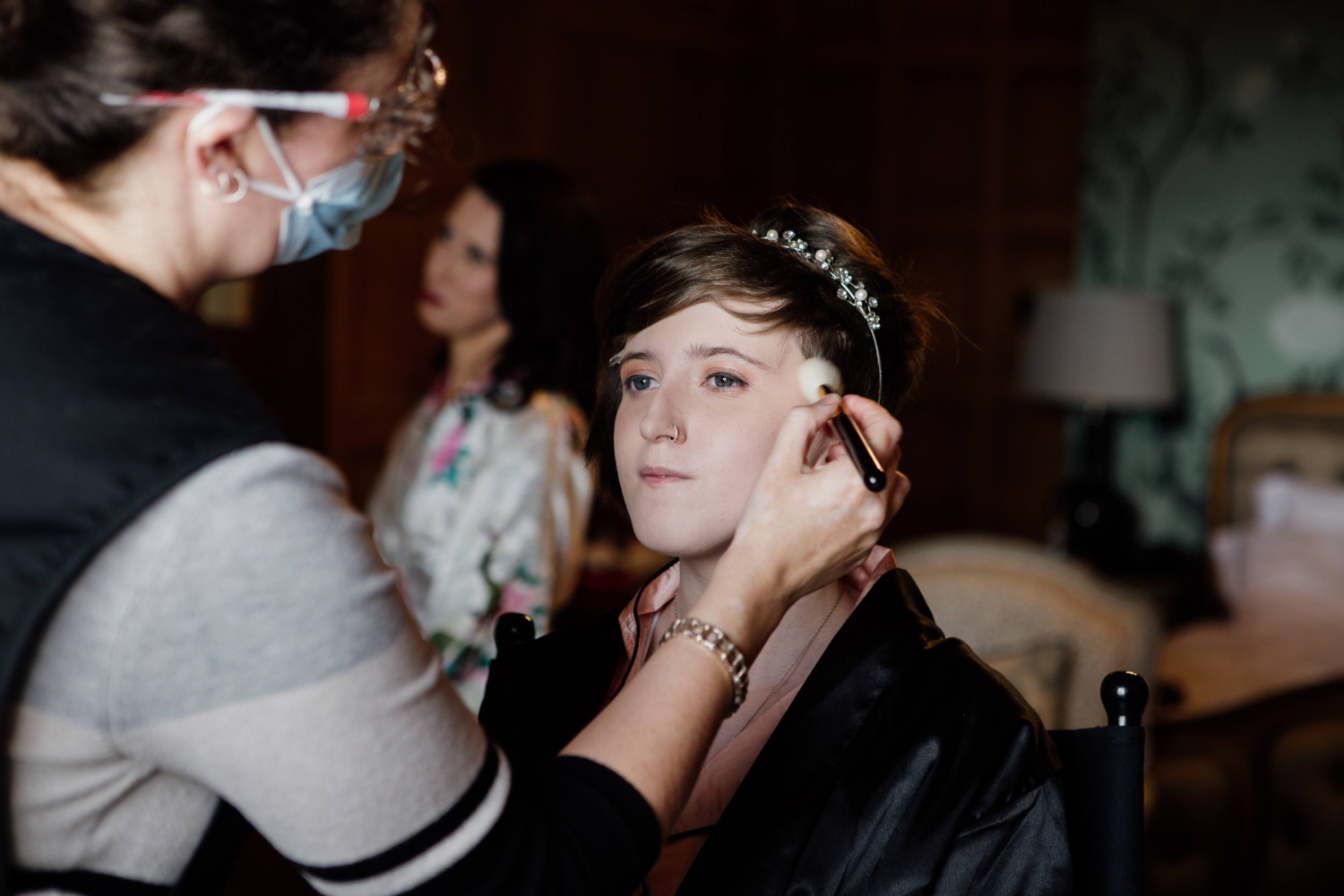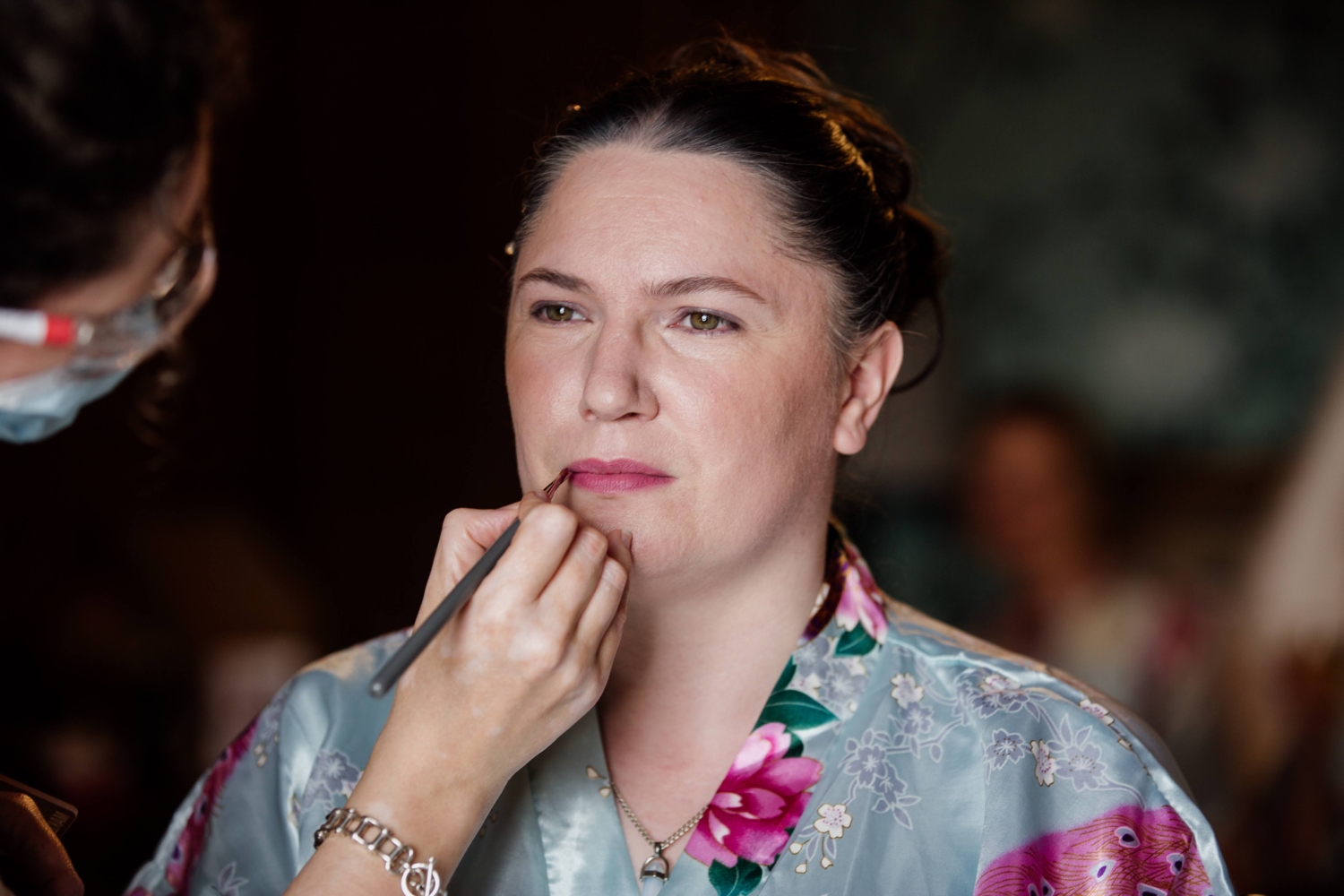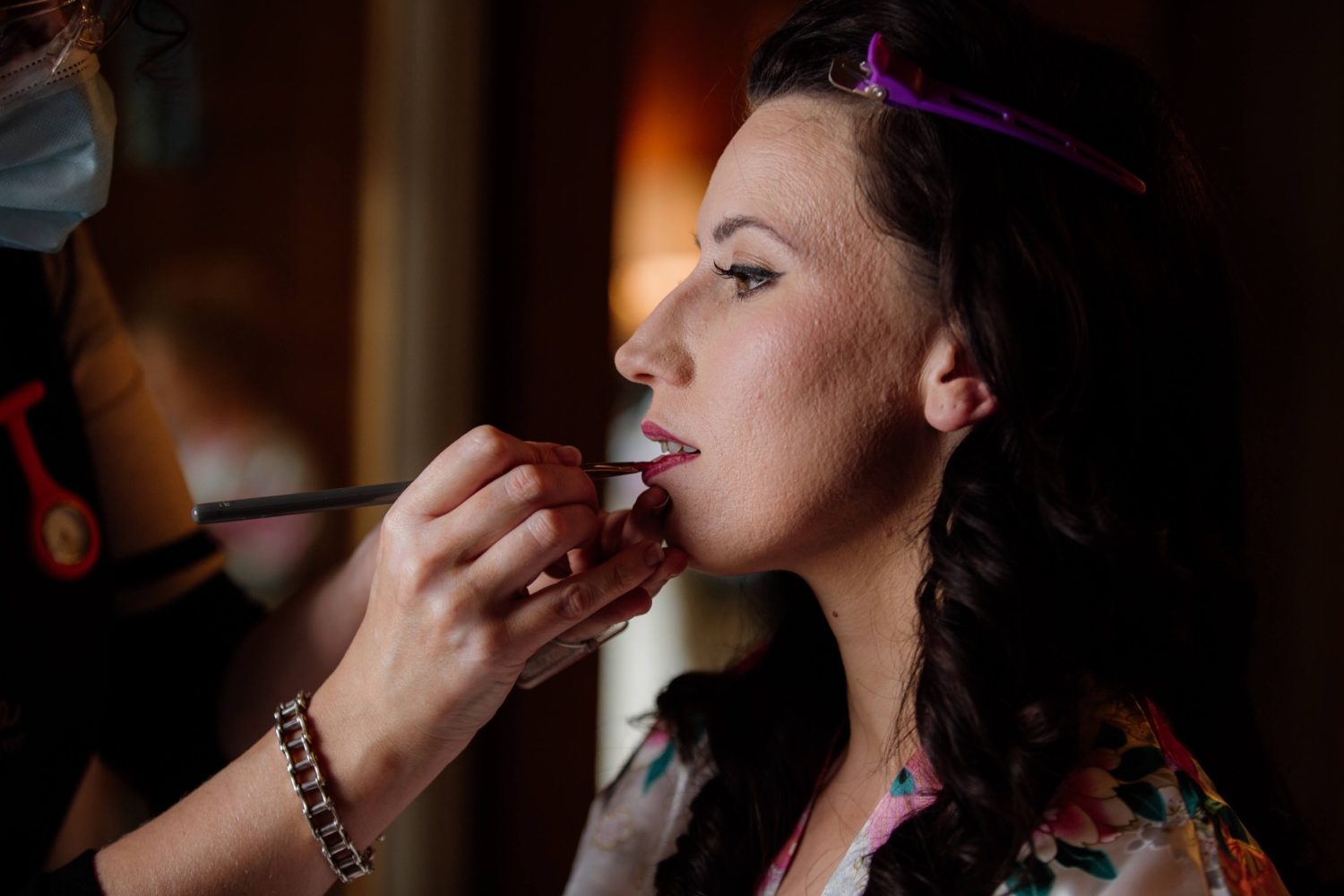 A HELPING HAND
I am always on hand and at your beckon call from trial to aisle. Only booking one wedding a day means I am around to help you dress and make final tweaks too.
Danielle's day was no different. Once she was complete with hair and makeup, I helped her into her dress, popped on her shoes and assisted with her accessories too.
Flowers arrived, brought in by the amazing Andrea Thorn, the hotels resident florist and they are spectacular as ever. Andrea can make any vision come to reality with her knowledge and expertise. Danni went with ivory roses, soft leafy greens in spray posies. The smell…divine!
I loved the part of the morning where the maids were all lined up helping one another tie their dresses, a proper production line affair that worked to a t.
Capturing the moments.
All of the wonderful images you see here are captured beautifully by Melanie Chitty Photography. Her style is contemporary, stylish and creative and her images are full of colour and light.
It was a pleasure working alongside Melanie and I hope we cross paths again sometime soon.