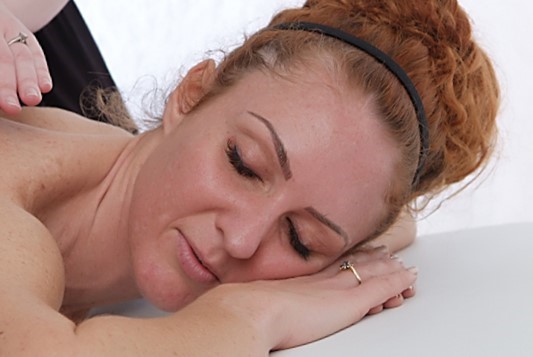 BRIDAL SKIN CARE TIPS – Getting Started, Know your skin type.
It's never too early to get your skin Wedding Day ready.  With the next series of blogs, you'll be well on your way to the perfect skincare regime in no time.
Let's start with getting to know your skin type!
Do you know what bracket your skin falls into?  Do you get overwhelmed in the skincare aisle at the supermarket?  Fear not, I'm here to guide you in the right direction.
I will go through each skin type so you can identify the characteristics of your own skin and help you choose the correct products that are suitable for your skin and improve its condition and overall look, meaning you can wear less makeup and still look amazing.
Let's start with the rarest…… NORMAL SKIN.
Yes, it is, in fact, rare to find someone with skin that is classed as normal.
This skin type is classed as well balanced with an even texture and tone.  If you're lucky enough to fall into this category, you are few and far between.
CHARACTERISTICS OF NORMAL SKIN…
No or few imperfections
No severe sensitivity
No visible pores
A radiant complexion
Normal Skin is neither too dry or too oily.  The T-Zone (nose, forehead and chin) can be a little oily but generally, the skin is well balanced, not lacking moisture or overproducing sebum (the light yellow, oily substance that the skin produces to hydrate or lubricate skin and hair).
With this skin type, it doesn't mean you don't or won't develop skin concerns or complaints.  Prevention is the best remedy, so get yourself into a good skincare regime well ahead or any concerns.
You get the pick of most products and brands on the market.  A gentle, effective daily cleanser followed by a toner and good moisturiser is a great way to start.  Add in a weekly treatment facial scrub and mask and ensure you wear your SPF (Sun Protection Factor) DAILY, come rain or shine!
https://kaylouisemakeup.co.uk/wp-content/uploads/2018/02/kay-louise-make-up-artist-worcestershire-logo.png
0
0
Sammy
https://kaylouisemakeup.co.uk/wp-content/uploads/2018/02/kay-louise-make-up-artist-worcestershire-logo.png
Sammy
2020-01-18 14:04:28
2020-01-18 14:06:48
BRIDAL SKIN CARE TIPS