Wedding makeup in Worcestershire.
Doing wedding makeup in Worcestershire has it's perks.  The beautiful scenery for one.  Let me take you to a winter wonderland with our latest shoot.
This winter wedding inspired styled shoot with Tulle & Blue at the stunning Lapstone Barn was a joy to collaborate with.
Collaboration~
Back in February, I had the pleasure of assisting the amazing Jane Goldman of Tulle & Blue for another bridal styled shoot.  The theme this time was magical.  Based on a romantic winter bride, boy did it deliver.
The venue~
Lapstone Barn is a glorious building dating back to the 18th century & is nestled just outside the picturesque village of Chipping Campden.  The backdrop is simply breath-taking & it's the perfect venue for a couple wanting that rustic but elegant feel to their wedding day.  As a wedding makeup artist, I love being able to travel around the country and I get to makeup brides in such stunning places as a result.
Wedding makeup inspiration~
When I first saw Jane's mood board, I instantly fell in love with the theme.  The colour scheme was all about soft hues of dusty rose & French blues.  It gave me the feeling of romance & ethereal elegance.  With this beautiful country venue situated in the Cotswolds as the backdrop my ideas flowed.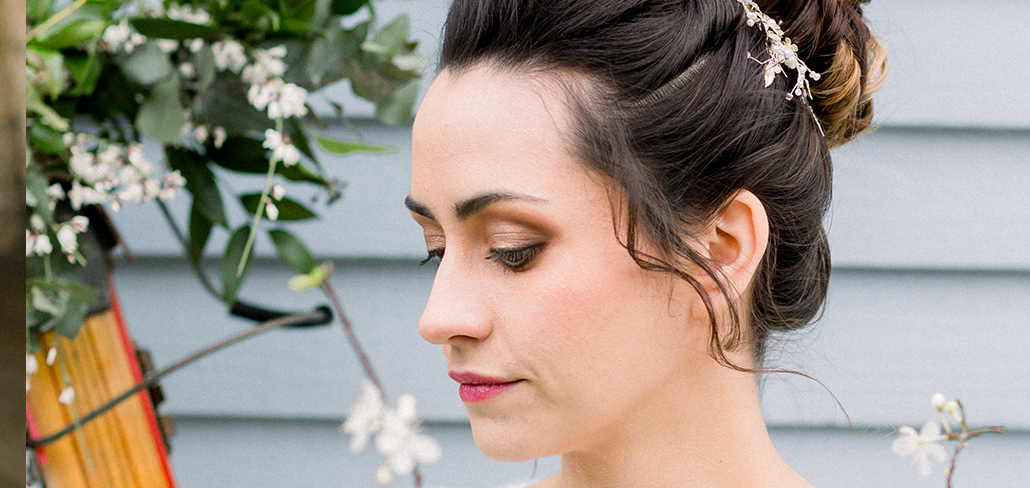 Let the creativity flow~
With the theme at the forefront of my mind and the creativity on high alert, the makeup I chose was all about bronzes & golds, shades that I knew would complement the theme perfectly.  I wanted to incorporate the elegance using rich russets and burnished golds with the whimsical feel of soft pinks and flushed skin.
All about the skin~
As a wedding makeup artist, I'm all about the skin.  It's your canvas and I believe bridal makeup should be about showing off what we have naturally not about hiding behind a mask of foundation.  Makeup should enhance the face not change it.
What about the makeup?~
With this in mind & using the 2019 catwalk trends as inspiration, I opted to keep the skin on our beautiful model's light & dewy. I opted for a fresh sun-kissed finish knowing that this is suited for any skin tone.  Airbrushed makeup is perfect for giving a flawless finish without the heaviness, so I added in a drop of highlighter to the airbrush foundation.  This technique helps lift the skin & create a natural glow.
I kept the eyes quite neutral using a mixture of soft bronze & taupe with a hint of gold for highlighting.  I kept the emphasis on luscious lashes to frame the eye.  Bronze really complements blue eyes but works wonders for lifting dark eyes too.  The look worked so well on both models.  On their lips I used the just-bitten look as inspiration, applying the lip with a flush of colour from the centre & feathering it out with a fluffy brush, really enhances the lip without overloading on colour.  It's perfect for a light & airy finish which is bang on trend for this year's brides.
What a team~
The shoot was incredible, with a team of fantastic suppliers.  We worked together seamlessly as always & created a beautiful elegant bridal shoot that can be an inspiration to anyone planning a winter wedding day.
To read more about the shoot please visit our feature on the Whimsical Wonderland Weddings Blog
https://whimsicalwonderlandweddings.com/winter-blue-barn-wedding-ideas/
Supplier showcase~
If you are looking for your wedding makeup artist Worcestershire please call me and let's talk about how you want to be seen on your special day.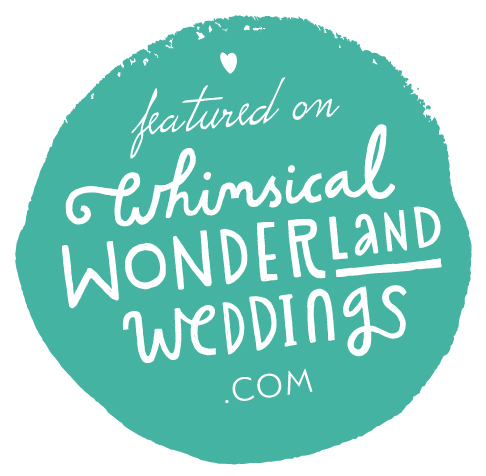 SUPPLIERS LIST-
Makeup by Me Kay Louise Makeup – Bridal Makeup Artist Worcestershire
Hair by Claire Hateley
Bridal gown by GateHouse Brides
Photography by Joanna Briggs Photography
Co-ordinator & Bridal Accessories by Jane at Tulle & Blue
Florals by Kate of Damson & Vine
Stationery by Retropress
Glassware, cutlery & linen by A Table to Dine For
China & table wear by Vintage Gold China for Hire
Cake by Cake Daydreams
Props by Rustic Rentals
Do get in touch with me if you are looking for your makeup artist.