https://kaylouisemakeup.co.uk/wp-content/uploads/2020/05/HommeHouse-JoannaBriggsPhotography-41-2-scaled.jpg
1920
2560
Kay Louise
https://kaylouisemakeup.co.uk/wp-content/uploads/2018/02/kay-louise-make-up-artist-worcestershire-logo.png
Kay Louise
2020-05-25 17:36:54
2020-05-25 17:50:18
Homme House Bridal Shoot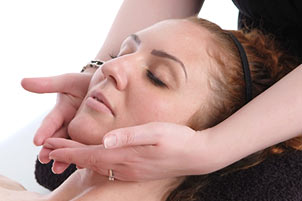 Getting Started, know your skin type.
Part 4 of my skincare tips is covering dry skin.
It has been a few weeks now since my last blog in this series, along with wedding season preparation and then Corona Virus putting the world on hold, life go a little in the way.  I'm now back on it today though carrying on with my bridal skincare tips series and I will follow on from the last blog regarding skin type and getting to know your own.  So, I first bring you……dry skin.  The bane of a lot of peoples lives, so here are a few tips to help figure out which bracket you fall into and how to treat it.

Dry skin is caused by an under production of natural oil (sebum).  There is a common misconception that drinking more water can help with dry skin, but this isn't the case at all.  DRY or DEHYDRATED skin, yes there is a difference!  Dry skin is a skin TYPE where Dehydrated skin is a CONDITION.
How can you tell the difference between the two?
Characteristics of dry skin-
Dull, especially on the cheeks and around the eyes.
Lacks elasticity and can be flaky
Visible lines and wrinkles
Small pores
Tightness and itching
Common in older women
Maybe harder to apply makeup
Potential causes of dry skin can be weather condition, colder air and lower humidity levels affect the skin.  Central heating can also be a big factor through the winter months as can air conditioning throughout the summer.  Another factor is products.  Harsh detergents and chemicals can cause dry skin conditions.  This can eventually lead to other problems like sensitivity, which I will cover in the next post.
Characteristics of dehydrated skin-
Itchiness
Dullness
Darker circles under the eye
Sunken eyes
Shadows around the face (especially under the eyes and around the nose)
Increased incidence or appearance of fine lines and wrinkles
Dehydrated skin does not have enough water.  Dehydration is usually caused by many external factors, but the most common are, the weather, environment, diet and caffeine consumption, all of which can result in diminished water content within the skin. Read more
https://kaylouisemakeup.co.uk/wp-content/uploads/2018/02/facial-treatments-worcestershire.jpg
201
302
Kay Louise
https://kaylouisemakeup.co.uk/wp-content/uploads/2018/02/kay-louise-make-up-artist-worcestershire-logo.png
Kay Louise
2020-04-19 17:07:15
2020-05-27 12:14:15
Skincare Tips Series.